Habits to Unlearn for Business Success in CBS12 NEWS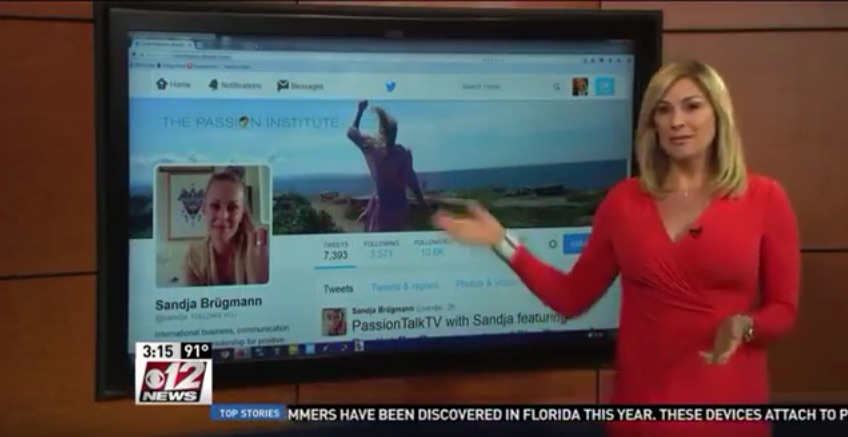 Sometimes, success comes not from what you learn to do but what you learn to stop doing.
That bit of wisdom comes from Sandja Brügmann, serial entrepreneur and founder of The Passion Institute, a recently launched online educational program and consultancy for executives and entrepreneurs. "Once we have developed understanding of how we interfere with our visions and goals, then comes the challenging process of unlearning and changing specific behaviors," she explains.
Featured in CBS12 3pm News. Thanks to Suzanne Boyd for the collaboration. We are very thankful.
Which of the mentioned habits would make the biggest difference in your business life and career to unlearn?  Please, share in the comment area below. We would love to hear from you.
INSPIRED
by this post?
Sign up for newsletter updates. It's Free!