Sustainable Leadership

Sustainable Leadership prepares you to lead people and organizations successfully in the context of an increasingly fast-paced, technologically advanced, environmentally and socially challenged complex context with success, innovation and vigor. The future of leadership require everyone in the organization to take ownership of their own growth and development in order to become the systemic sustainability thinking and sensing drivers, where the DNA of business solve the challenges of our environmental and human needs.
Sustainable Business leaders ask "How do and can we bring value?", "How can we create a culture of good, where people, planet and the bottom line thrive?"
"Becoming a sustainable leader is a process of self-disruption" – Sandja Brügmann
It's a process that requires patience, perseverance and effort over time in order to create a shift in perception, understanding and beliefs. Most organizational cultures and leadership approaches do not work, because they are driven by fear. The future calls for different! A culture and leadership methods that expand rather than contract people and organizations.
Our Sustainable, Regenerative and Conscious Leadership programs create results. Below is an example option of a six month program.
A Mindset Shift to Sustainable Business and Wisdom Leadership
From mechanistic worldview and silo thinking to a systemic understanding worldview
From measuring success only in financial bottom line to a broadder understanding of success based on the 5P's: Passion, Purpose, People, Planet and Profits.
From using marketing and business techniques to drive sales through human psychological weaknesses of insecurity and fear to one of uplifting, educating and empowering people, so your customers will continue to choose you in the long-term, because you make life better for your customers – and they recognize you care – this builds trust and loyal customers.
From 'me' to 'we' – participation based shared value organizations, teams & product development
From performance and efficiency drivers maximizing output from each employee to understanding the whole human being as a person creating and collaborating from a soul perspective when a healthy environment is in place including a sense of belonging, acceptance, psychological safety, trust, feeling understood and supported, nourishment and room to grow – this creates motivation, creativity, increased intellectual output, company loyalty, creative innovation and solution thinking and higher output results.
From traditional masculine behavioral skills to integration of masculine/feminine skills.
From know it all to embracing life-long curiosity and learning.
From projection and blame, to radical responsibility, curiosity and stepping forward creating connection.
Practicals
6 months program
2 full day intensives // Start: Module 1 + Completion: Module 6
Full day intensives  // Module 2, 3, 4, 5
6x Processes for between modules to integrate learnings
Month 1:  Self-Disruption
Month 2:  Purpose & Meaning
Month 3:  Values & Culture
Month 4:  Sustainable Innovation & Ecoliteracy
Month 5:  Systemic Thinking & Sensing: Creating the Emerging Future
Month 6: Regenerative & Life- Enhancing Leadership
Jyllands Posten Executive Leadership writes about out work with Sustainable Leadership April 2018 (In Danish).
Book a meeting with us to hear, how we can help your organization.
Go here for individual One:on:One advisory sessions.
Our Sources of Inspiration 
This course is built using expert sources from global cross-industry and multi world-view sources including sustainable business, leadership, psychology, behavioral and neuro sciences, physics, sociology, environmental studies, economy, philosophy, transformational and consciousness raising methods and tools – merging the best of East and West delivered to drive learning and inspiration in a down-to-earth, practical, implementable manner that will generate change and results for the leader and the organization.
Sustainability, Communication, Psychology, Biology, Economics, Environmental studies, Business
Theory U, Otto Scharmer MIT
UN's 17 Sustainable Development Goals
WHY U, Simon Sinek
Systemic Thinking and Ecolitary, Fritjof Capra, physicist, biologist and leading systems thinker
Regenerative Business practises and methodologies
B Corporation
World Blu
Holocracy, networked organizational practises
Leading Humans
Integral Leadership
Spiral Dynamics
Energy Management
5P Bottom Line measure of success: Passion, Purpose, People, Planet and Profit
Yogic Philosophy
Environmental Leadership
Higher Alignment 7 World Views
G. I. Gurdjief
Carl Jung, Shadow Work, The Ford Institute, Debbie Ford, Pernille Melsted
Right Livelihood, Steve Demos Founder White Wave (Buddhist philosophy & capitalist corporate entrepreneurship)
Integral framework, Ken Wilber
Wholehearted Living & Shame Resilience Theory, Ph.D Brené Brown, Houston University
Evolutionary Leadership, Manuel Manga
Conscious Capitalism, John Mackey & Raj Sisodia
Future Fit Leadership Academy, Gile Hutchins
Read more about The Passion Institute & our worldview, leadership and sustainable business methods.
SaveSave
SaveSave
SaveSave
SaveSave
SaveSave
SaveSave
SaveSave
SaveSave
SaveSave
SaveSave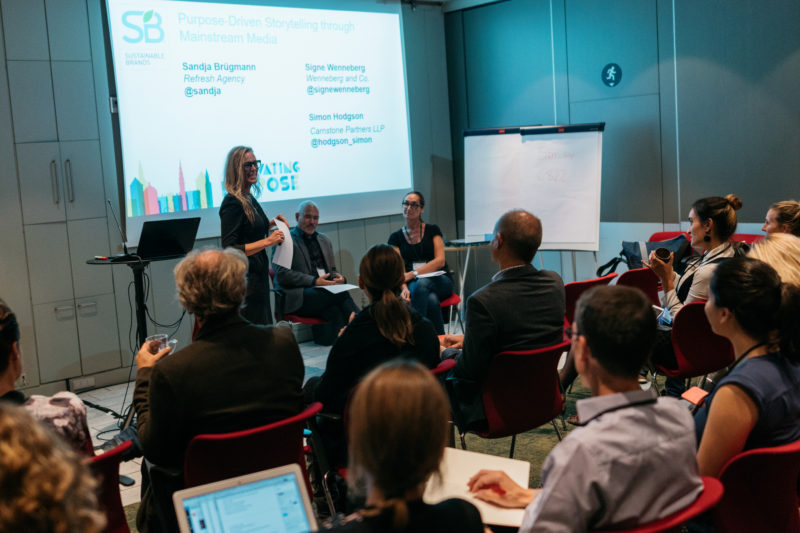 Sandja is talented in supporting my leadership development as I continue to push myself towards excellence and growth as a sustainable and purpose-driven leader. She comes highly recommended by me and I have benefited from being part of her network.
Mauricio Graber, CEO Chr. Hansen Holding
No business tool is as powerful in generating results and value environmentally, socially and financially as consciousness. It is the magnetism that draws the best talent to the company, ignites passion, intuition and high-cognitive processes, requirements to continued high performance, motivation, innovation, thrivability, and global systemic solutions.
Sandja Brügmann
Do you want to develop leaders and business strategies that are solution-oriented and create societal and financial value? Contact us for a free consultation to learn how we can support you. +45 4244 9800