Cases
Company type: Private-Public       Size: 160       Services: Strategy, Innovation, Leadership
HEADS OF NATION & BUSINESS EXECUTIVES STRUGGLE AFTER FINANCIAL CHALLENGES, READY TO STEP OUT OF THE SHADOWS OF PAST MISTAKES
Phase one focused on providing new learnings, inspirations, consumer trends with an international global expansion market focal point including topics such as consumer trends, sustainability business cases, UN's 17 Sustainable Development Goals as business strategy markers, leadership skills, exploring fake news and saturation of content (that's no longer king), the opportunity in storydoing, authenticity and building market trust.
"The phoenix rises out of the ashes"
The Passion Institute identified immense opportunity for market expansion externally and economic growth opportunity in several key areas, as well as sustainability needs to ensure long-term success. Being seen with outside expert eyes supported the release of suppression of guilt and shame carried from a nation's economic struggles – and the initial phase of shedding the past, and identifying new strengths for upward rising. This nation is called for leadership at the world-stage. The further leadership process includes heeding the call and showing leadership, as well as strategic business priorities considering the nation's short term livability and financial needs, and establishing keen strategic plans for a sustainable leadership position for the future of a thriving nation and it's people.
"Heeding the opportunity to lead. Leadership is something you take, not something you are given"
Company: Private      Service: Innovative network facilitation, knowledge & leadership
WHEN WOMEN TOP BUSINESS LEADERS & EXECUTIVES CREATE A CIRCLE OF TRUST AND SHARED KNOWLEDGE – WHAT BECOMES POSSIBLE?
Ambitious, conscious women only circles provide a platform for support, psychological safety and knowledge sharing unlike any other type of network. Participation, collaboration, innovation, creativity, business solutions, identity, power, influence and receiving tools to take individual and collaborative leadership further. The Passion Institute Managing Director, Sandja Brügmann is director of inspiration, knowledge, facilitation and taking this group of ambitious women to touch their individual power and compassion – so each can lead with even greater success in their respective organizations.
"The World will be saved by the Western Woman" – Dalai Lama
Company type: Private-Public       Size: 300       Services: Academic learning strategy, leadership, teaching
LEADERSHIP, BUSINESS & DIVERSITY
Research shows that diversity and inclusion in top leadership, executive teams influence the bottomline positively by 12.7%, and increase innovation output and solution think, yet the unconscious and cultural biases are tough to break and requires dedicated efforts on an on-going basis. Ensuring academic literature, business and leadership cases, gender studies and inspiring guest lecturers to engage the American academic students in their learning experience during their semester in Scandinavia, the client looked to The Passion Institute to ensure high-level academic and engaging teaching that bring in learning on all levels reason, emotion, intuition and somatic.
"Give a man a fish, and you feed him for a day. Teach a man to fish, and you feed him for a life-time"
Company: Public     Size: 89,300   Services:  Sustainable Communication, Leadership, Strategy, Cultural Diversity
COMMUNICATE AMBITION SOCIALLY AND SUSTAINABLY & BE MAGNETIC AND FOLLOW-WORTHY ACROSS GLOBAL MARKETS & DIVERSE CULTURES
An ambitious four year strategic plan was being implemented on the operations side, and the company came to The Passion Institute to ensure the communication was strategically positioned to build the brand, engage consumers, attract collaborative partners with shared values-aligned visions. Internal leadership advisory on strategic Nordic market understanding was conducted throughout the scope of the work, as HQ is based in England, and as many global brands, pursue a one-over global strategy, which seemed to work internationally across markets, however, not in Scandinavian markets. Conscious Leadership development was deployed in a crisis situation to teach key skills in navigating challenges in markets with cultural behaviors distinct from executives at HQ.
"We do not need to be perfect, rather embracing the challenging and imperfect process of building a global cohesive brand across market allows for ample opportunities for reflection and leadership growth "
Company type: Private       Size: 50       Services: Strategy, Communication, Leadership
CULTURAL BUSINESS BEHAVIOR MAKES NEW INTERNATIONAL MARKET PENETRATION A GREATER CHALLENGE THAN ANTICIPATED FOR GLOBAL LEADER
An American based company with large scale global success experiences challenges in entering the Scandinavian market. The Passion Institute provide topic and knowledge of interest to this segment of executive leaders and leading managers within sustainability and social business areas. Communication, positioning and corporate partnerships, corporate PR, relationship building was the initial core task with this client. Leadership and cultural intelligence coaching became an add-on need as the process progressed.
Company: Private      Service: Public Speaker Training, communication and Stage Presence
RISING STAR THOUGHT-LEADER FACES FEARS AND TAKES THE STAGE A WINNER
One of the most challenging leadership tasks to master is to move forward towards fear and discomfort and override the automatic escape mechanisms that keep leaders from rising strong and bring their purpose to life. The Passion Institute provided courage processes, awareness and conscious leadership tools to anchor within the grounded body, authority communication, voice and foreign language training. Speaker flow, positioning and word training. Stage presence training including energetics body presencing techniques and coached this executive to take at that time the leader's largest stage of her career.
"Courage is not the absence of fear, but the forward movement despite it"
Company: Private Services: Communication, Culture, Business Strategy
RESOLVING SELF-DESTRUCTIVE EXECUTIVE PERCEPTION AND NARRATIV OF BUSINESS STRUCTURE IS KEY TO INCREASE SALES
A social mission business is standing in it's own way as executive perceptions, and thus the very words communicated verbally and written, and throughout behaviors become the initial key barrier to overcome to lay a clear path for a high quality, purpose based company's trajectory towards success, growth and partnerships motivated to go the extra mile. Leadership training, executive coaching, culture and values workshops laying a new foundation for strong brand narrativ and a business strategy and leadership team positioned for next stage growth domestically and internationally. Work with unconscious self-defeating behavior is on-going on the leadership level.
"Use the word wisely to build up your company narrative"
Company: Private       Size: 19,000      Service: Executive Advisory
STAYING INSPIRED, PING-PONG WITH LIKE-MINDED TO STAY AHEAD OF THE COMPETITIVE CURVE
Leading a fast-growing global and well-liked brand in high-speed, complex environmental, social, political and economic times require commitment, persistence, staying informed and engaged. It's not a secret that many top executives experience loneliness and isolation. Understanding what we need to continue with our vision, and ensuring we provide those exact ingredients for ourselves is what sets strong leaders apart from the burn-outs, and this executive has expressed an increase in inspiration, deeper sense of purpose in his work, and a renewed vision as the strategic brand-width and insights has widened with The Passion Institute on the core team.
"It's lonely at the top, hand-select a network that keeps you inspired and connected"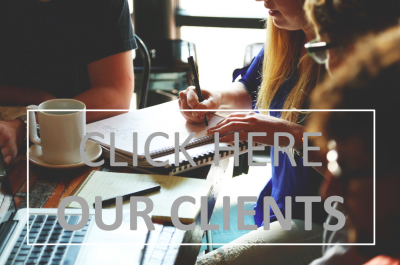 I first worked with Sandja more than 10 years ago, when we collaborated on the Crocs launch. Her international business development acumen, combined with her strategic marketing savvy, helped us make the launch a huge success in both the US and European markets. She is a highly effective communicator whose intuition and creativity help her craft and connect her clients' key messages with their desired audiences. Sandja is known for developing brands from startup through global distribution, always with an eye to sustainability and social impact.
Jen Lester, Co-Founder Philosophy Communication
Sandja is very passionate about "business for good" and it was a natural fit for Spier Wines and Refresh Agency to work together. Sandja audited our brand presence and informed our Public Relations strategy in Denmark. She was able to give us valuable insights into how we were perceived in the Danish market with effective short and long term solutions to building our brand and telling our stories. Her international experience gives her the perspective to build your brand globally.
Annebelle Schreuders Marketing Director Spier