Our Clients
Since THE PASSION INSTITUTE was founded in 2014 in Copenhagen, Denmark, and our parent company REFRESH AGENCY was founded 2004 in Boulder, CO United States. We have served clients all across the United States from New York, to Nashville, Brooklyn, Boulder, CO, San Fransisco, Los Angeles, CA, Denver to Aspen, CO, to Denmark, Sweden, UK, South Africa, India, Japan, Cambodia, Ghana, Spain, Colombia, Vietnam, France and Iceland and positively impacted millions of people. We have solved corporate communication challenges, values & purpose driven positioning, created winning business strategies, customized leadership transformation plans, facilitation and delivered inspirational keynote speaks, academic level seminars and sustainable and social business strategies and business future trend casts. We look forward to working with you!
DIS – Danish Institute for Study Abroad
Ledernes Kompetence Center
Promote Iceland Islandsstoffa
Natural Products Expo West
Natural Products Expo East
Global Entrepreneurship Week
University of Colorado Boulder
CU Masters of the Environment
Shamballa Mountain Center
Women's Leadership Summit
Women's Leadership Summit
Institute For Evolutionary Leadership
American Ambassador of Denmark
Future Fit Leadership Academy
Væksthus Hovedstadsregionen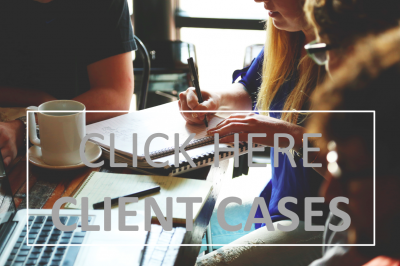 Working with Sandja & The Passion Institute has not only been extraordinary joyful, but also a collaboration full of proactiveness, quality, insights, and results. She is passion-driven professional with great assets in the fields of comms, sustainability, and leadership. She is a valuable strategic partner, and she is great in activating ideas, tools, and network. And on top, her being sharp, empathetic, and challenging makes it even more fun to work with her."
Katja Møller, Head of Marketing and Corporate Responsibility The Body Shop Sweden & Denmark
The Unreasonable Institute is proud to have Sandja Brügmann join as a New Unreasonable Mentor for her dedication to working with entrepreneurs creating bold social and environmental impact in the world.
Banks Benitez, Head of Global Expansion Unreasonable Group
Sandja and I both had the pleasure of speaking at a at a CSR conference in May 2017. Sandja's talk on Conscious Leadership was a mind-blowing experience to me and to the audience. Not only was the topic of great relevance to all leaders but Sandja's powerful and entertaining way of presenting was of great excellence. Right then and there I decided to invite Sandja to facilitate a central module in our Inclusive Leadership Program. Luckily she said yes. Sandja, I look very much forward to work with you. Thanks for joining our team!
Heidi Rottbøll Andersen, Founding Partner Living Institute - Diversity Intelligence