International Speaker
Are you looking for a speaker to inspire your audience and deliver engaging, valuable insights that leaves them with an uplifted, 'can do' attitude and actionable tools?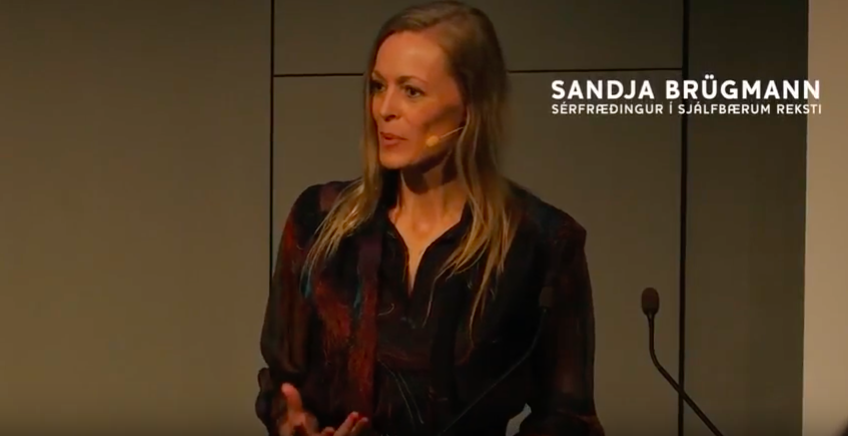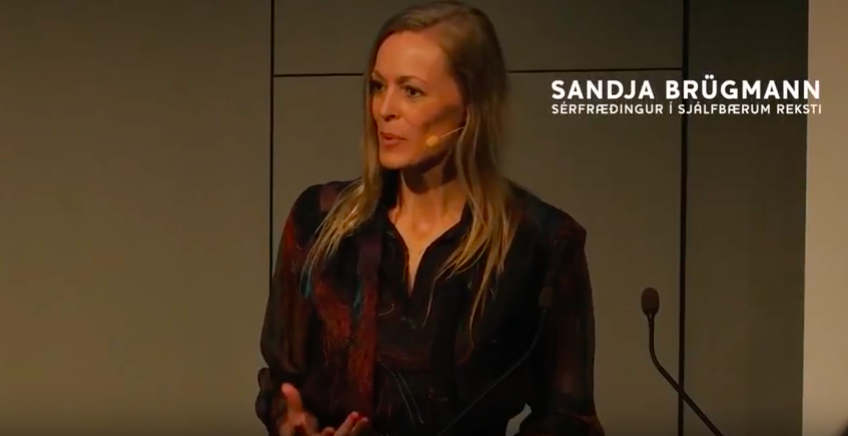 Sandja Brügmann is a sustainable leadership and communication strategist and thought-leader, international speaker and published author. Lederne (Danish leadership organization) names her one of the "world's leadership gurus" 2016.
Sandja serves the global business community to create strong and magnetic brands and extraordinary leaders with an ambition and focus on growth, sustainability & exponential innovation for the past 18 years. As managing partner and founder of The Passion Institute her business portfolio includes respected companies like Sustainable Brands, Crocs, Spier, ITO EN, Promote Iceland, LEGO, Living Institute, Ledernes Kompetence Center, The Body Shop and University of Colorado Boulder.
Sandja advocates for systemic thinking to drive business to be part of the solution, investing in leadership and organizational consciousness and cultures, and a shift where success is measured in how a company is the best for the world through the 5P bottom line: Passion, purpose, people, planet and profit.
She is an external lecturer at University of Colorado Boulder's Masters of the Environment program teaching conscious leadership, on the board of directors 'brain trust' of Leading Humans research by Orbesen, and lead The Future of Leadership masterclasses and transformational retreats. She facilitates Conscious Leadership at Inclusive Leadership by Living Institute serving private and public business leaders.
I am as comfortable delivering a speech to a large, international audience as I am a workshop to a small group of people.
People tell me that they love my talks because I have an ability to build compassionate, trusting bonds, both one-on-one and on from a stage. No matter the setting, it is always my goal to deliver uplifting content that leaves people feeling enthused and challenged with new perceptions and ways of approaching an issue, all while teaching with authority, passion, empathy, humility and professionalism – helping the audience to align with their vision and purpose, and walk away with a 'can do' attitude and actionable tools.
Speaking Experience
Danish Confederation of Enterprise 360 Degree Award – Jury and panel debate
CSR Link & Aarhus University – keynote & panel debate
Promote Iceland annual meeting – keynote (Reykjavik, Iceland)
Ledernes Kompetence Center – Fremtidens Lederskab (Copenhagen, Denmark)
Sustainable Brands – keynote & exclusive workshop (Bangkok, Thailand)
Sustainable Brands – keynote (Copenhagen)
DRIVE Business EXPO – keynote
University of Colorado Boulder – seminar (USA)
F5 Inspiring Women – keynote, facilitatation (Denmark)
Women's Leadership Summit (Global)
Sustainable Brands – panel debate host (Copenhagen)
Markedsføringsdagen Marketing Day – keynote (Copenhagen)
Social Media Week – keynote
Natural Products Expo West – keynote & panel (Anaheim, CA, USA)
Natural Products Industry Expo East – keynote & educator (Baltimore, MD, USA)
Big Blab Event Global Entrepreneurship Week – host & panels (Global)
Beyond Envy Conference – panel (Global)
Å Workshop – keynote workshop (Copenhagen)
And many other public and private events, including large corporate events, as well as upstart entrepreneurial speaks, teachings and workshops
Sandja has written articles for and been interviewed by international media such as Inc Magazine, Huffington Post, Unreasonable Institute, CBS12 News, Prevue, POV International, YFS Magazine, Kommunikations Forum, Bureau Biz, 5280 Magazine, Social Media Week, Jyllands Posten, IN Magasin, Organic Spa Magazine, Clementine Daily, The Muse, New Hope 360, NEXT Accelerator and many more.
Formats
Format is typically 15 min to 1.5 hours. Content can be customized based on your specific company or event needs and by agreement. By requesting the Speaking Kit, you will receive pricing and a list of current speak, workshop and trend spot topics. Speaking sessions are in person or via Webinar/video conference format. Sandja travels from Copenhagen, Denmark and/or Boulder, CO, USA.
Topics
All Sandja Brügmann's speaking themes build on sustainable and social business drivers and trends, driving exponential change through conscious leadership, unlocking the human potential for creative, resourceful solution-focused innovation, high cognition processes like systems thinking and feeling for business to create solutions to the challenges we are facing in the world today. She works with success measured in the 5P bottom line: Passion, Purpose, People, Planet and Profit.
Key Note Topics
Sustainable Leadership & Regenerative Business 

Wise Leadership in turbulent times
Future of Leadership and Future of work
Women & Leadership, inclusion & diversity
Identity, Power & Influence (workshop)
If you are interested in receiving
my speaker kit,
please fill out the form below.
See Sandja In Action
To learn more about me, my personality or skills when it comes to delivering a powerful, uplifting and empowering message, check out the videos below from some of my previous talks and interviews.
Fremtidens Leder / The Future Leader (In Danish) 1.5 hour keynote & workshop at The Danish Institute for Managers and Executives

Keynote at Promote Iceland Islandsstoffa Annual Meeting. Reykjavik, Iceland (160 politicians and business executives).
Promote Iceland's Annual Meeting. Private-Public owned. Reykjavik, Iceland. 
Social Media Week Copenhagen Speak + workshop with Sandja Brügmann, CEO Refresh Agency / The Passion Institute & Thomas Kolster, CEO Goodvertising (1 hour full recording).
Jyske Bank TV – Dare to Stand Out: Develop Follow-Worthy Brands interview with Sandja Brügmann and Thomas Kolster, Social Media Week Copenhagen 2015 (in Danish).
Big Blab Global Entrepreneurship Week official host
Global Trend: Female Entrepreneurship (panel) / awaiting film clip
Personal Branding speak + workshop with Sandja Brügmann and special guest, Olivia Omega / awaiting film clip
Entrepreneurship in Scandinavia / awaiting film clip
Sustainable and Social-Impact Entrepreneurship / awaiting film clip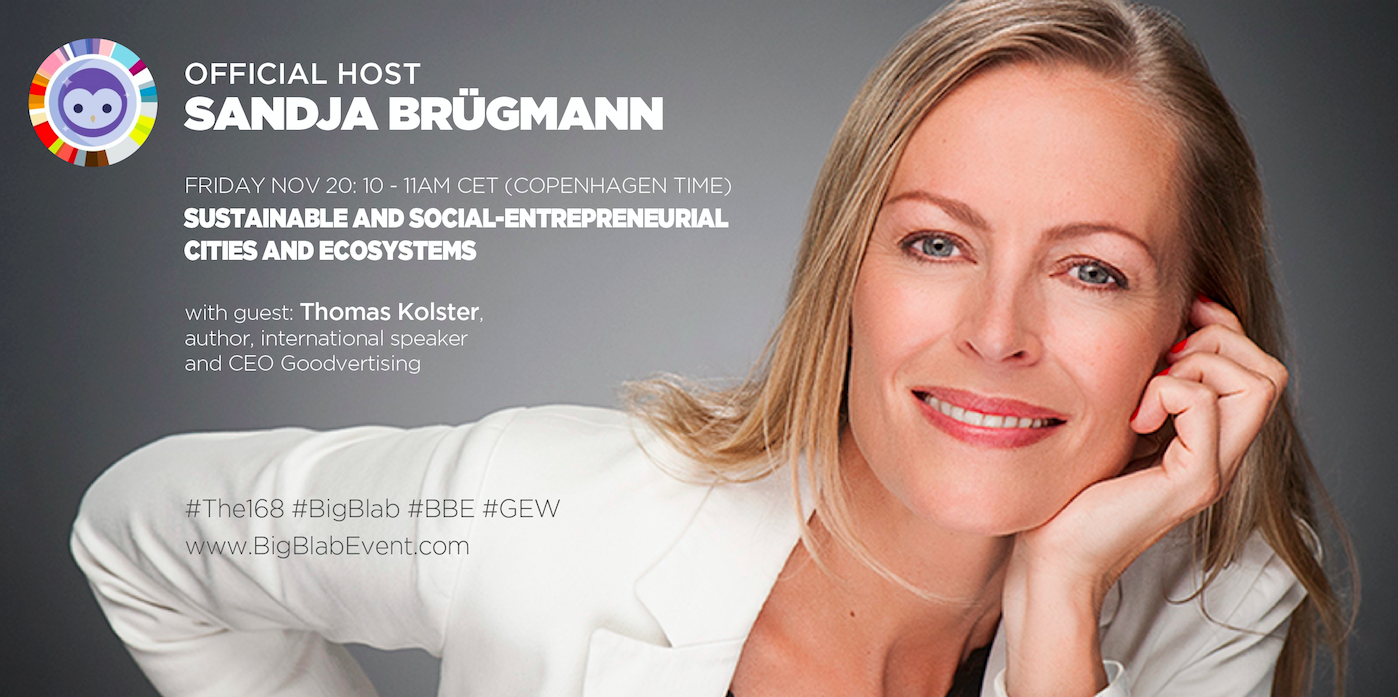 Women's Leadership Summit (Jan 2016)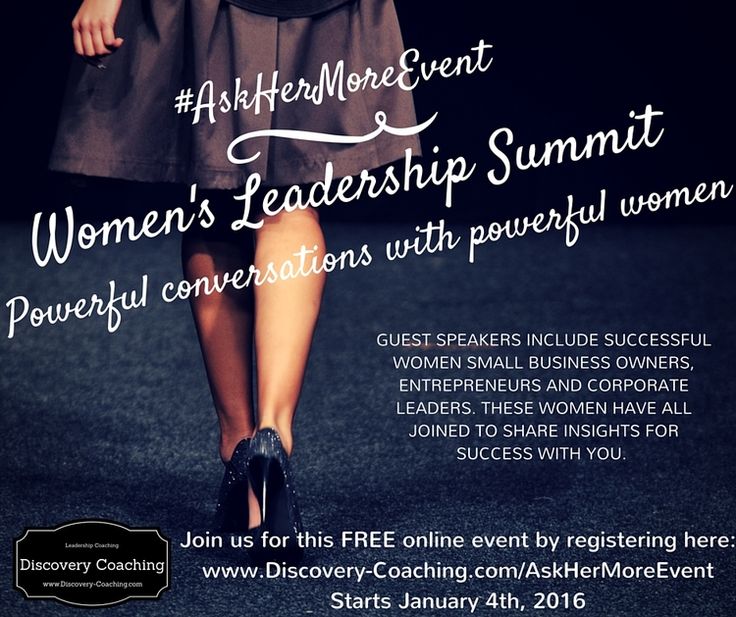 Natural Products Expo West: NEXT Accelerator Boot Camp – Authentic engagement with social media (watch recording here)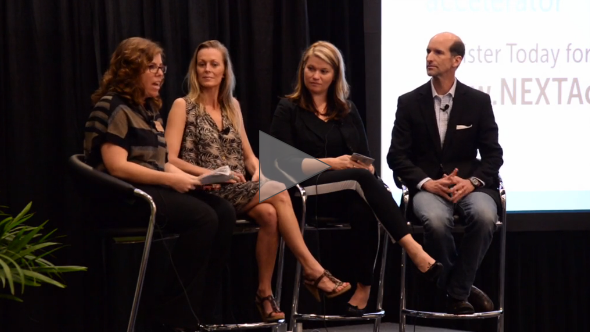 Sandja Brügmann is represented by A-Speakers, an international speakers bureau with locations in London, UK, USA and Denmark. See her A-Speakers' profile here. Call A-Speakers for inquiries and to book Sandja to speak at your conference or event.    US: +1 347 223 5128     UK: +44 (0)20 3744 5675
SaveSave
SaveSave
SaveSave
SaveSave
SaveSave
SaveSave
SaveSave
Sandja is one of the few most inspiring thought leaders in conscious leadership and sustainable business strategy that I have had the pleasure to work with within the large global Sustainable Brands community. As a speaker, she moves the audience in an authentic and heartfelt manner, delivering her messages with a combination of passion and intellect that is second to none. She consistently manages to leave the audience with expanded horizons, new tools for self-improvement and actionable takeaways. I selected her to speak at Sustainable Brands Copenhagen, and I would be delighted to have her back on stage anywhere in the world. She comes highly recommended by the entire Sustainable Brands team!
Dimitar Vlahov, Director of Content Development Sustainable Brands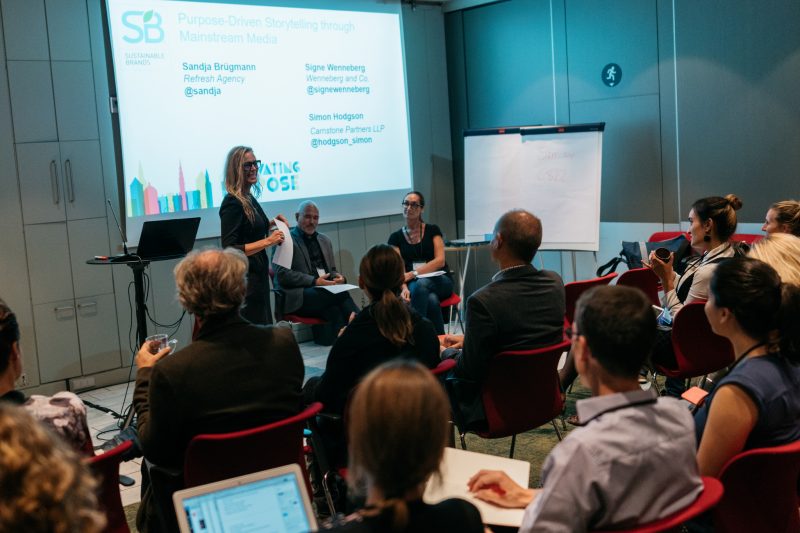 In Sandja I see one of the most dynamic and passionate people in the coaching, strategic communication and business development space. These qualities, combined with a keen business sense, make Sandja an extraordinary individual driven by her passion. Sandja's ease of communication in her various fields, from communication to leadership, social media to mindful business development, makes her inspirational to listen to and be inspired by.
Mads Ehrhardt, CEO Copenhagen Concept and Social Media Week Copenhagen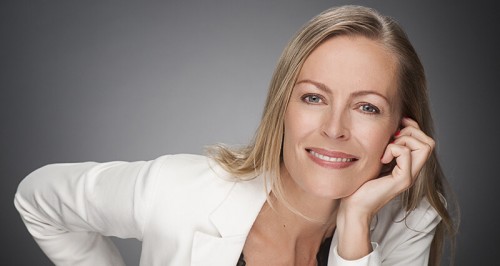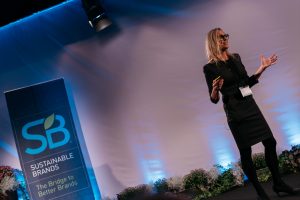 It was a great pleasure that Sandja Brügmann and Refresh Agency enriched us and our audience with an intriguing key note speak on newest trends, barriers and ways for enterprises to convey their sustainable walk to understandable talk for the common public, hence building brand value and gaining trust. Well done, Sandja!
Jens Prebensen, Co-founder CSR Link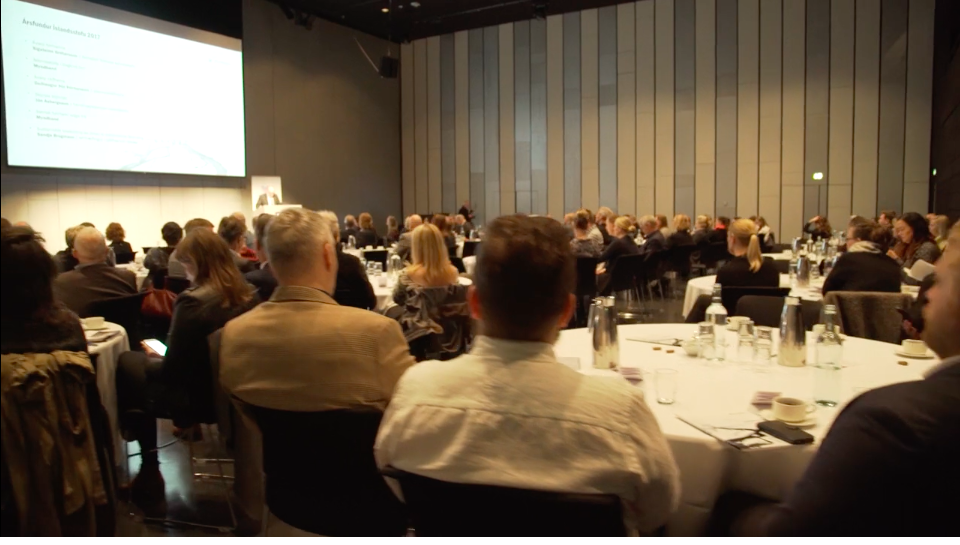 An awesome powerhouse revolutionizing business!
Susannah Campora, business owner (Denver, CO, USA)
Sandja is a professional event planner's dream. She is articulate, poised and extremely knowledgeable in a range of areas including Sustainability, Entrepreneurship, Female Empowerment and Branding. She is well prepared, timely, always on point and an overall joy with whom to work.
Lori Webb Executive Livestream Conference Producer-The Big Blab Event, Startup Con Live and Beyond Envy 2016.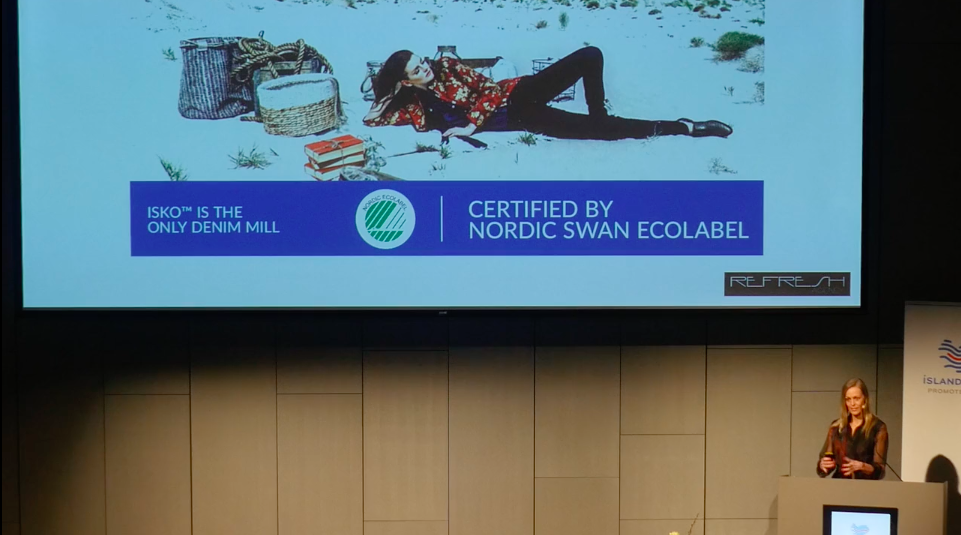 Sandja is an organized, efficient and powerful business woman, who creates results.
George Boedecker co.founder Crocs (USA)
I have known Sandja for many years both professionally and personally and I find her to be one of the most engaging and intelligent people I know. We have appeared together in presentations and I am always impressed with her ability to connect with people in any situation - whether a room of 2 or 200 she definitely knows how to communicate ideas with passion and skill. Her public speaking is exceptional, her knowledge of how to communicate ideas top notch and her enthusiasm for finding the passion in everything she does and pulling it out of everyone she meets is not only impressive ...it is humbling. I highly recommend Sandja!
Bill Capsalis Co-founder Big Picture Brands (Boulder, CO, USA)