People & Partners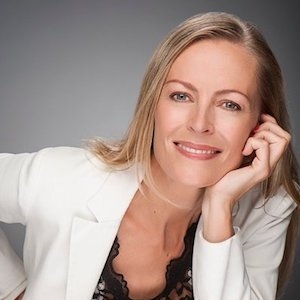 Sandja Brügmann
Named one of the "world's leadership gurus" by Danish Executive Leadership Association
Sandja Brügmann
Sandja Brügmann is a sustainable communication, business and leadership strategist and educator, international speaker, author and named one of the "world's leadership gurus" by Danish Executive Leadership Association. Founder and Managing Partner The Passion Institute, where she and team serve the global business community to create strong brands and extraordinary leaders with an ambition and focus on intelligent business drivers, sustainability & social-good change.
Sandja advocates for systemic solution thinking and being to drive business to be part of the solution, investing in leadership and organizational consciousness, and a shift where success is measured far beyond financial profit. Her business portfolio includes respected companies like LEGO, Sustainable Brands, Crocs, Spier, ITO EN, Promote Iceland, The Body Shop, F5, DIS, Global Fund for Women, Drive Business and University of Colorado Boulder.
She's an invited guest lecturer at international academic programs, on the board of directors 'brain trust' of Leading Humans, Director F5 *Inspiring Women* business network for top performing Danish Women Executives. She is part of a team launching the first Inclusive Leadership program in Denmark, co-funded by the Danish Innovation Fund and Living Institute, experts in diversity intelligence. She teaches *Women & Leadership* at DIS – accredited US university partner in Scandinavia to Harvard, UC Berkeley etc.
A regularly featured expert in leading international business, innovation and sustainability media including Inc Magazine, Business Insider, Huffington Post, CBS, Lederne, CSR Magasinet. Finans, Børsen and spoken at leading conferences Sustainable Brands, Natural products Expo, Drive Business, Global Entrepreneurship Week and Women's Leadership Summit.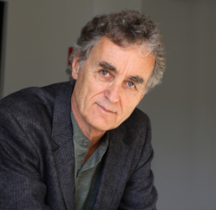 Fritjof Capra, Ph.D.
Scientist, educator, activist, and author of many international bestsellers
Fritjof Capra, Ph.D.
Fritjof Capra, Ph.D., is a scientist, educator, activist, and author of many international bestsellers that connect conceptual changes in science with broader changes in worldview and values in society. A Vienna-born physicist and systems theorist, Capra first became popularly known for his book, The Tao of Physics, which explored the ways in which modern physics was changing our worldview from a mechanistic to a holistic and ecological one. Published in 1975, it is still in print in more than 40 editions worldwide.
Over the past 30 years, Capra has been engaged in a systematic exploration of how other sciences and society are ushering in a similar shift in worldview, or paradigms, leading to a new vision of reality and a new understanding of the social implications of this cultural transformation.
His most recent book, The Systems View of Life (Cambridge University Press, 2014), presents a grand new synthesis of this work—integrating the biological, cognitive, social, and ecological dimensions of life into one unified vision. Several critics have suggested that The Systems View of Life, which Capra coauthored with Pier Luigi Luisi, Professor of Biology at the University of Rome, is destined to become another classic. Capra Course is based on The Systems View of Life. Read more about Systemic Thinking as business, organizational and leadership tool - Capra Course here.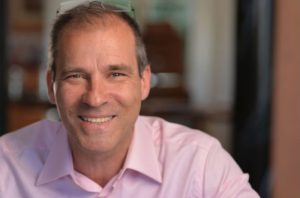 Dr. Thomas Zweifel
Worked with leaders from Nelson Mandela to Haitian slum dwellers
Dr. Thomas Zweifel
Dr. Thomas Zweifel is a business and leadership strategist for the 21st century. Leadership is in crisis. In this age of collapsing financial institutions and government bailouts, outsourcing and a border-less economy, virtual teams and free agents, the rules have changed. What does it mean to be a leader in the 21st century?
Since 1984, Thomas has been privileged to work with leaders from Nelson Mandela to Haitian slum dwellers, from CEOs to military officers, helping them produce breakthrough results.
His portfolio lists clients like: Fortune 500 companies (Avon, Banana Republic, Citibank, ConocoPhillips, Credit Suisse, DHL, Fiat, General Motors, Goldman Sachs, Google, Johnson & Johnson, JP Morgan Chase, Kazakhstan government, Medtronic, Nestlé, Novartis, Procter & Gamble, Roche/Genentech, Sanofi-Aventis, Siemens, UBS, Unilever), UN Development Program, and US State Department.
Thomas has been featured on ABC (on Microsoft in China), CNNfn (on communication; coaching on salary negotiation and job searches), Bloomberg TV and Radio (on DaimlerChrysler merger and Nissan-Japan), Radio BFM, NY1 (on culture clash), Financial Times (on coaching and mentoring), Basler Zeitung (on communication) and he is a sought after global speaker.
In his own words: "I made so many mistakes that I can now coach clients to avoid them. My failures and successes allowed me to develop a methodology that builds adaptive leaders systematically and predictably--and that maximizes your Return on People (ROP)."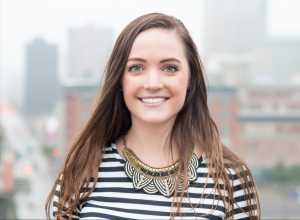 Annie Lake
Expert in understanding and engaging with the millennial generation
Annie Lake
Annie Lake is an expert in understanding and engaging with the millennial generation, a cohort known to make choices - both product and place of work, that are values and purpose aligned. From external communication campaigns that draw and engages to internal team culture build, she ensures generational understanding, tapping the strengths of the new leaders segment, ensures efficiency and workplace motivation. She is a storytelling enthusiast with an entrepreneurial spirit and a passion for creating magnetic brands, engaging content creation and brand strategy. Client portfolio: So Delicious, Nisolo, Munk Pack, Smashburger, Chinook Seedery.
Millennial Engagement – USA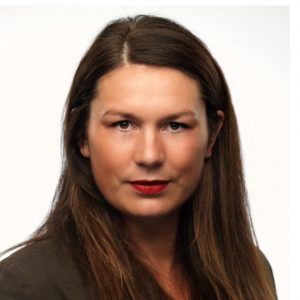 Christina Terry
Seasoned communication expert, copywriter and corporate brand builder
Christina Terry
Christina Terry Cand. Comm. Communication and English at RUC Christina is a seasoned Communication expert, experienced copywriter and Corporate brand builder with a strong record building long-term strategies – digital, print, newspaper, social media, broadcast and radio – focused on the Nordic and Scandinavian markets. Christina has extensive expertise as an editor, translator (English to Danish), and has ghostwritten books for Thorbjörg Hafsteinsdottir, one of Scandinavia's leading international best selling health gurus and for the architect behind one of the world's most innovative musical festivals Roskilde Festival. Client portfolio: Unilever, The Body Shop, Sustainable Brands, Spier, Chilean Association of Hass Avocado Farmers, Bornholm Foodies, Thorbjörg Hafsteinsdottir, Teknisk Landsforbund & Roskilde Festival.
Sustainable Communication – Nordic Region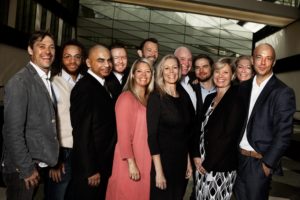 Inclusive Leadership Facilitators
Inclusive Leadership Facilitators
Our INCLUSIVE LEADERSHIP program facilitator team. Read about the program here.
SaveSave
________________________________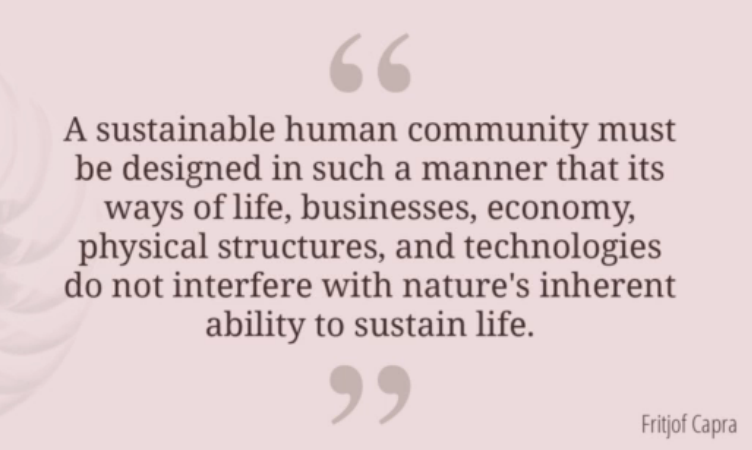 ________________________________
Advisor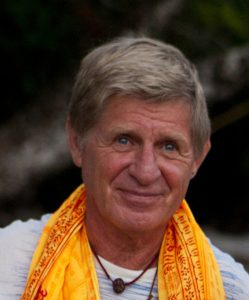 Steve Demos
Co-founder/CEO White Wave 1977 – 2004
Steve Demos
Steve Demos Co-founder/CEO White Wave 1977 – 2004. White Wave was purchased by Danone in 2016 and renamed DanoneWave. Co-founder and Chairman Goodbelly. Founder Mama Toucan's Natural Market. Watch PASSIONTALK TV with Sandja featuring Steve Demos.
________________________________
Partners