Vitality and Energy Management for Awakening Leaders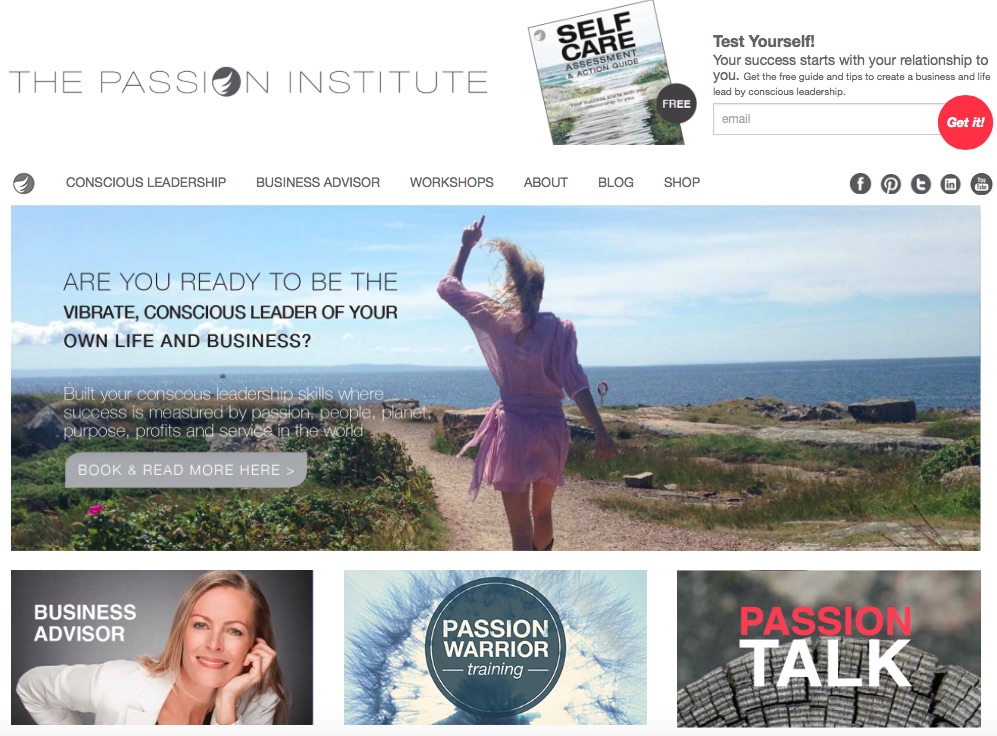 (Newsletter Aug 1 Topic: Vitality & Energy Management for conscious leadership)
Dear Friend,
I hope your Summer continues to be an unfolding of all the events and people you want close in your life and experience.
I have been spending most of my Summer in Scandinavia with my wonderful daughter, who turned 16 last week – as a celebration I took her on a little roadtrip to a very nice beach and spa resort in Tylösand in Sweden. Our days were filled with spa, relaxation, nature, meditation, good food and enjoyable moments.
Then, off to the States for a short and very action-packed business trip to mentor social-impact entrepreneurs at the Unreasonable Institute. Those guys are up to big, world-changing good. I mentored tropical Africa-focused Swedish based Iginitia, Columbian based CoSchool and Cambodia and USA based eco-fashion label, Tonle Design.  
I also had the pleasure to kick off a new business executive client, founder of OAK at Fourteenth restaurant in Boulder, CO, Acorn Restaurant in Denver, and one more delicious restaurant soon to come. The team is on fire, and in need of some new tools as the business is growing.
I often get asked, how I manage such a varied and busy business and life, and truth is, I used to have a very packed calendar and always be on the go – I was running away from myself, really – but not anymore. I am rarely so busy that I don't have time for my daily spiritual practice or my much needed creativity alone-time. I am an introvert (with a very social side), and I have learned to manage my energy in alignment with my business and life goals. Energy management is a key skill to building the business life you dream of. I wrote the article below to support you in your own process with my top 8 tips for vitality-boosting energy management.
Make your day purposeful and passion-filled,
Sandja + team Passion Institute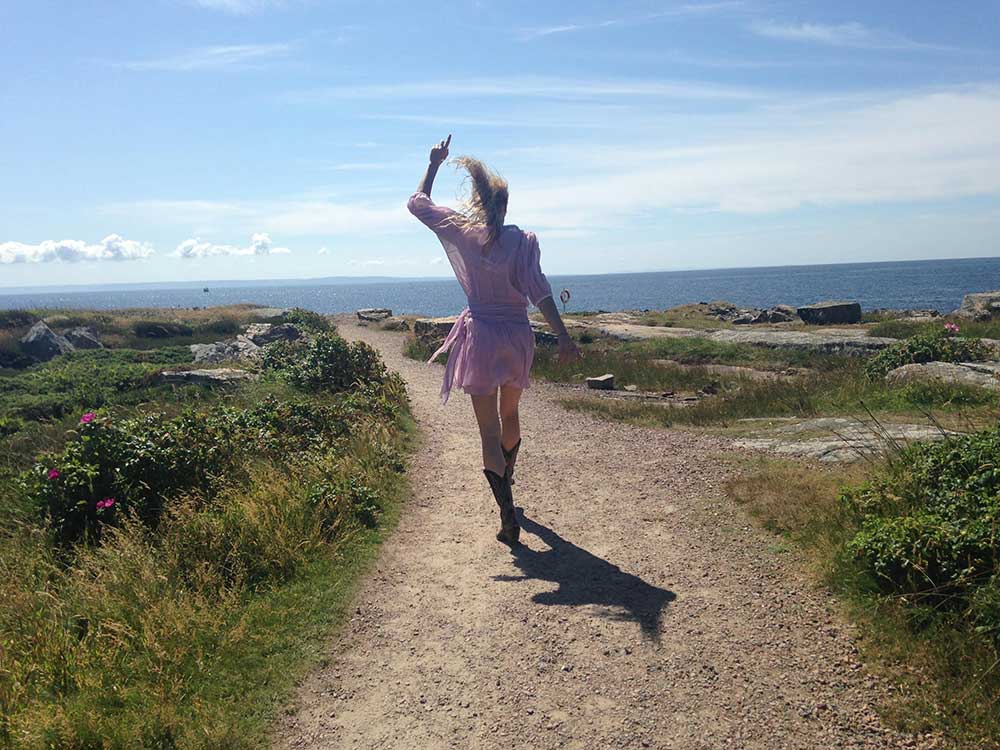 8 Vitality-Boosting & Energy-Optimizing Habits for Conscious Leadership 
As an effective leader, you no doubt work with time management tools to not only prioritize your schedule, but to also ensure that important matters, which drive your business and life towards your personal vision and goals, are being taken care of.
At The Passion Institute, supporting and teaching time management techniques in order to increase productivity and raise awareness surrounding the most efficient time allocation is a staple of what we do. Of even greater importance, however, is skilled Energy Management.
How you manage your energy or life force is crucial to your level of productivity, vitality, and experience of purpose and joy in your life. It requires you to be self-observant and become aware of which behaviors increase your energy, and which zap you in a zip.
Read my 8 tips over on the blog here.
Three ways to tap into the value we offer at The Passion Institute
Sign yourself, your friends or your employees up for the PassionWarrior Conscious Leadership eCourse. When people connect with their passion and purpose, work motivation, engagement and performance accelerates = performance, motivation and work & life satisfaction go up = good investment for your company as results go one way, and that is UP. The next eCourse starts August 18 – in a little more than 2 weeks!! Read more & register here.
Executive Business AdvisoryMartin Remmer, CEO and owner of Remmer A/S, the second largest office supply company in Denmark has this to say about his experience working with us on both executive owner team purpose and conscious leadership advisory and deep dive workshop processes, and bringing us in to direct the entire company through purpose, 'WHY' and communication workshops and individual leadership advisory sessions over a period of a year: "Working with Sandja has given us a consistent strategic purpose and a shared team goal, making us stronger as a team and as a company, which is reflected in employee motivation and engagement as well as the company's bottom line." – Martin Remmer 
          Read more about our Executive Advisory service here.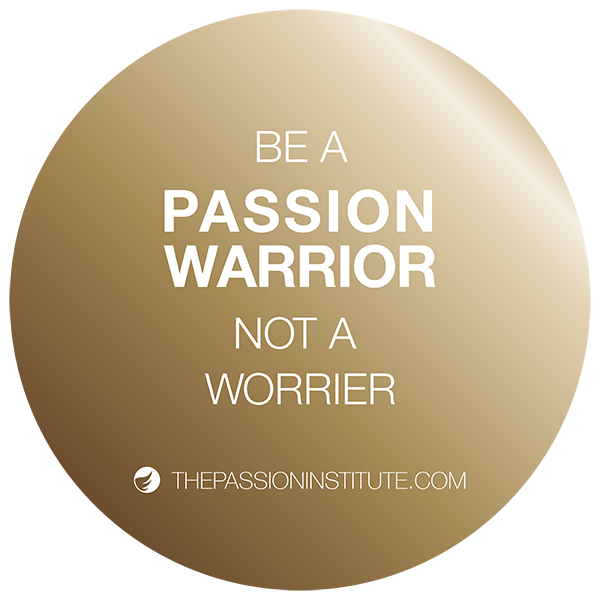 Conscious Leadership Training (6 week eCourse)
I have created a deep, inspiring, process packed 6 week PASSIONWARRIOR CONSCIOUS LEADERSHIP eCourse to support you in your process of becoming the awakened leader you want to be, so you can create the business life you want.
The course starts in just 2 weeks on August 18th. Read the detailed program here.
Since most of my clients live and make a positive impact all over the world (as do I), I created the program as an online eCourse with live elements and a supportive live working group to ensure that you get solid results and real-life, implementable insights and tools. You can participate from anywhere in the world, as long as you have internet access.
The course investment is from $295.00, an investment in yourself of only $7 a day!
We offer 2 karma spots, which is work trade sponsorships to people, who would love to participate in the course, but cannot afford to at this time.
Please help us spread the word *
What others say about working with me

Steve Demos – My Business Advisor
It takes a village to raise a child, is the saying. And it takes a tribe of like-minded and a community to back you up to build a successful business. 
I am very excited and filled with gratitude that Steve Demos, Founder of White Wave, Silk and Goodbelly is my business advisor. Steve is a business hero of mine practicing the principles of conscious capitalism that he calls Right Livelihood. It is an excellent values and ambition match, and I am excited to have Steve on my team as I am bringing The Passion Institute into the world, and growing my other business, Refresh Agency.
"It is my mission to support those businesses that best represent my business philosophy termed "Right Livelihood". Simply put this translates to business which is 'Good for me, Good for you, Good for all it touches'. Sandja and Refresh Agency live these principles in business and it is a pleasure for me to work with her." explains Steve Demos.
You can read more about Steve in this INC Magazine article: Shaking up the Healthy Foods Category, Again. Life after the INC 500: Former WhiteWave CEO, Steve Demos, is back at it, taking his upstart Nextfoods to new level growth – this time with a touch of more Yoda.
INSPIRED
by this post?
Sign up for newsletter updates. It's Free!