PASSIONTALK TV with Sandja featuring Brian Robertson founder Holacracy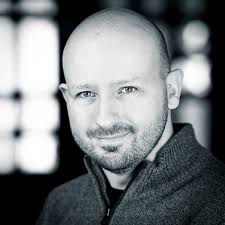 "If everyone had to think outside the box, maybe it was the box that needed fixing" – Malcolm Gladwell, What the Dog Saw
Holacracy is a new management system for a rapidly changing world, where power is re-destributed, each member on a team has autonomy and can contribute and bring value to the organization based on a new organizational model.
Currently more than 500+ organizations run with Holacracy including Zappos, Pantheon Enterprises and Socialsquare is the first Danish company to adopt Holacracy.
Holacracy began with a question: What gets in the way of people working together as effectively as possible? In the most efficient way possible?
It completely replaces the conventional management hierarchy with a tested, customizable self-management practice that empowers people throughout an organization to make meaningful decisions and drive change.
Meet the creator behind Holacracy, Brian Robertson in this PASSIONTALK TV episode in an interview with Sandja Brügmann.
You might also like:
Interested in learning how we specifically can help you solve your leadership and business challenges? You can reach us at +4244 9800, email Sandja@ThePassionInstitute.com
INSPIRED
by this post?
Sign up for newsletter updates. It's Free!