Work is love made visible part 3: Shadow work and leadership (3:3)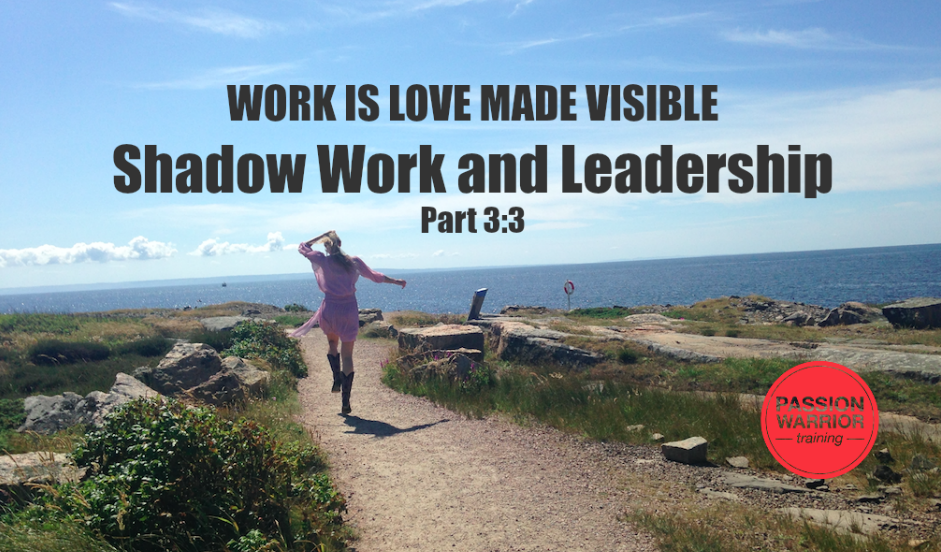 When we don't do what we really want to do, it's frequently the shadow standing in our way. In order to be successful leaders, who create our business visions rather than only dream about them, we need to have access to all aspects of our personality traits. That's where our freedom lies. This is the process of becoming whole, authentic and conscious people and leaders. This is an introduction to shadow work and leadership.
This is part 3 of a 3 part teaching series with excerpts taken from Passion Warrior Conscious Leadership training eCourse by The Passion Institute. Read about the course and you can also book your spot here.
Listen to Audio for your Homework Process
Please share with me what this excerpt short lecture and homework process inspires in you in below comment area.
Make sure to share this free workshop and process with your best buddies and ambitious on purpose cohort. It's my mission to  inspire as many people as possible to create fulfilling businesses and careers.
Watch Part 1 + 2
Watch Part 1 Work is Love Made Visible: Passion and Inner Game here.
Watch Part 2 Work is Love Made Visible: Depth of Purpose here.
INSPIRED
by this post?
Sign up for newsletter updates. It's Free!