Trends on the Future of Leadership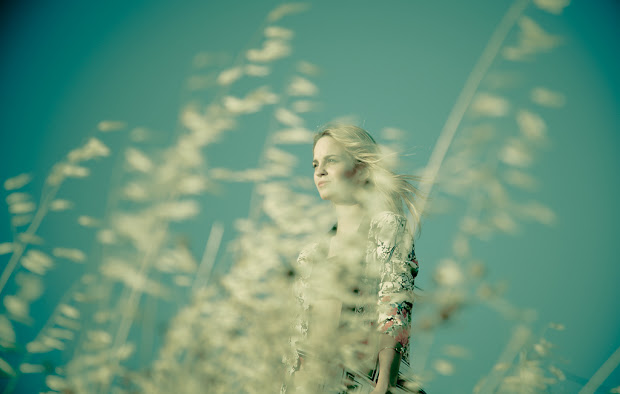 10 Skills Successful Leaders Need in the New Business Paradigm of Conscious Capitalism
 by Sandja Brügmann, CEO Refresh Agency and The Passion Institute
Leaders of the new Conscious Capitalism business paradigm are typically committed to continued personal growth, expanded inclusion and conscious awareness of the context in which they do business. Today, we are experiencing a shift away from the old, pure capitalist business principles, where success was measured purely by profits – with a high disregard for any sort of damaging effects on the environment, health and poor worker conditions. Instead, the focus is moving to the bigger interrelated picture and the environmental, cultural, social and global impacts a business can make.
If you want your business to be around tomorrow, making money being a self-absorbed a**hole is a fast dying breed. The people are screaming louder and louder, and the statistics from surveys speak for themselves. 'A company's awareness of its social and environmental responsibility are of high importance to its brand, culture and performance,' finds Mandag Morgen in a survey published February 2015.
Conscious Capitalism is one of eight predicted trends for 2015 by the Danish news agency and think tank, Mandag Morgen, who finds that almost two out of three people prefer to work for a company that makes a positive difference in the world.
A leader is only as good as the team they are leading. Attracting standout talent is of high importance for a winning strategy, and thus, listening to and incorporating what the work force wants is advisable.
77% of millennials said the reason they chose to work where they do is because of the company's sense of purpose, according to Deloitte's 2015 Millennial Survey – meaning now more than ever, it's important for companies to focus on people and purpose, not just products and profits.
The new Conscious Capitalism business paradigm primarily requires an increase in feminine leadership skillsets, thus creating a balance of masculine and feminine skills in business behaviors and decisions. While it's important to maintain masculine principles – such as goal-oriented actions, focus and perseverance – both male and female leaders must also focus on growing their feminine energetic principle skills, including acceptance, nurturance, relational intelligence, emotional mirroring and thinking in a larger context while making business decisions.
70% of people think that businesses should come up with solutions to some of society's biggest challenges, such as unemployment and climate change. (Havas Meaningful Brands, 2014)
I completely agree. I think we are all leaders in today's world. Whether it be in our smaller families, or larger corporate companies, people possessing new paradigm leadership skills not only create stronger interrelations, while living the life they truly want to live, but also help ensure a more passionate commitment to leading purpose-driven businesses in order to make a positive impact in the world. The Passion Institute does exactly that – help executives and entrepreneurial leaders build their inner game, Innerpreneurism, so they can be the passionate, caring, solution and results-focused leaders the world needs.
10 Skills Successful Leaders Need in the New Business Paradigm
Courage
Taking your business or personal life to the next level starts within you. In a recent talk I did at Social Media Week in Copenhagen on leadership skills required to build follow-worthy brands, it was surprising to find a poor show of hands when the audience was asked who considers themselves to be courageous. Now, many factors could weigh in here. For one, this was in Copenhagen, and Danes can be more reserved – Perhaps there was group pressure to see whether or not the majority of the group thought it was "cool" to be courageous. Or it could be the Danish Jantelov, which is an unspoken shame-based law that you should not think you are better than anyone else. All these speculations aside, courage is a winning skill to master. Real change happens outside of our comfort zone. When fear rears its head, instead of succumbing, a talented innerpreneur is self aware, feels the fear and moves strategically forward in the proactively desired direction, despite the feeling of fear. Practice that courage muscle.
Radical Responsibility
Stop the blame game. Commit to a week without complaining, and you'll realize how difficult this is. Why? On a daily basis, we are surrounded by complaining, blaming language and mindsets. Taking radical responsibility in each situation, as well as action towards the world you envision will drive a proactive mindset of conscious business.
Accept responsibility for your life. Know that it is you who will get you where you want to go, no one else. — Les Brown
Healthy anger
Anger has gotten a bad reputation in our society and culture. The truth is, though, anger holds an incredible amount of power when it comes to accessing passion and the ability to act, create and manifest a vision.
I believe we will see a trend of the expression of healthy anger – especially with the growing discontent we are already seeing surrounding the old way of business and how purely financially driven corporations can be. On the leadership level, learning to stay present with anger, which denotes that something is not okay with you, and then creating a strategic and creative visionary plan of action to remedy and establish better working efforts, will be a key future skill. Leaders with repressed anger will not be the leaders at the edge. Healthy anger is needed to know what works and what doesn't in the present moment, and that's a skill good visionary leaders need to posses.
"Anyone can become angry – that is easy. But to be angry with the right person, to the right degree, at the right time, for the right purpose, and in the right way – that is not easy" – Aristotle
Emotional Intelligence
A person's emotional intelligence is not fixed at birth and can be nurtured and strengthened. Our leaders of tomorrow, and preferably already today, need deep emotional awareness and radical empathy skills in order to behave in a manner that goes beyond self-interests. According to research in the book Emotional Intelligence 2.0, "EQ is so critical to success that it accounts for 58% of performance in all types of jobs." Furthermore, 83% of people high in self-awareness are top performers. And with "EQ being twice as important as IQ in getting where you want to go in life," it's hard to deny that this is a key skill for success.
Sensuality
We have been driven by cultural, capitalistic and materialistic drivers for a very long time – to the point that we have lost touch with our true nature as human beings. Moving away from only rational, heavy decision-making lacking in emotional intelligence, and into a state where we experience the world through our senses not only allows for increased tactility and healthy, emotional connectedness, but also means better decisions will be made.
Physical Self-Care
Taking good care of your physical body and health is a foundational skill in building sustainable leadership. Eat a vibrant and life-enhancing diet, and prioritize getting regular exercise, no matter how crazy your schedule may seem. One of my all time business heroes, Richard Branson, stays in shape with kite surfing. Fashion, sustainability front runner, Stella McCartney, says that it's the thought of her four kids that inspires her to exercise – a combination of running, dancing, riding her bike and going to the gym, while India's fourth-richest billionaire, Anil Ambani, is a serial marathon runner. Sleep is another foundational physical health skill. In her book, Thrive, Arianna Huffington encourage leaders to 'sleep your way to the top' as one of her key personal learnings.
Will, Determination, Healthy Drive
Be committed to a larger vision, so you can stay with the hard times and not get bugged down by the ups and downs in the short term. Be a goal digger! Recommit to your goal often – daily is preferred – and consistently consider how committed are you to reaching this vision. The more committed you are, the more likely it is that you'll apply will, determination and healthy drive, and thus reach your goal.
Vulnerability
Shame researcher, Brené Brown, found that people who fully embrace vulnerability believe that's what makes them and others beautiful. Allowing your team to see you as a whole and imperfect person, as well as a role model, will inspire the kind of atmosphere where teams thrive, where creativity and innovation is flourishing, and where you, as the leader, can set a agenda for open and collaborative coaction. Take a look at Brené Browns inspiring TEDtalk on Vulnerability.
Risk Tolerance
Passion and purpose driven brands see failure as an opportunity for growth and learning. Allowing for room to fail is one in the same as allowing for room to succeed. This seedling space requires creativity, play, trial and error, and thus, imperfection. According to a recent analysis by The Wall Street Journal, the share of young entrepreneurs under the age of 30 have reached a 24-year low underscoring financial challenges and have a low tolerance for risk. Leaders, who not only understand how to work with the strengths of the millennial cohort, but also support the strengthening of their weaknesses, will be in demand.
Playful Curiosity
Seek out potential opportunities and get curious. Approach a situation from a point of curiosity rather than a victimized stage. To do this, first look inward – how did you cause this situation to happen? Then look outward and get curious about the other person's reaction and how they might see the world from a playful attitude. Creative solutions will appear in a playful space that is otherwise not visible and available.
Which other skills do you think our future leaders need to create a sustainable, safe, conscious, good and beautiful tomorrow?
*Creative Commons photo credit 612gr
INSPIRED
by this post?
Sign up for newsletter updates. It's Free!
8

Responses to "Trends on the Future of Leadership"