Wisdom Leadership retreat on Bornholm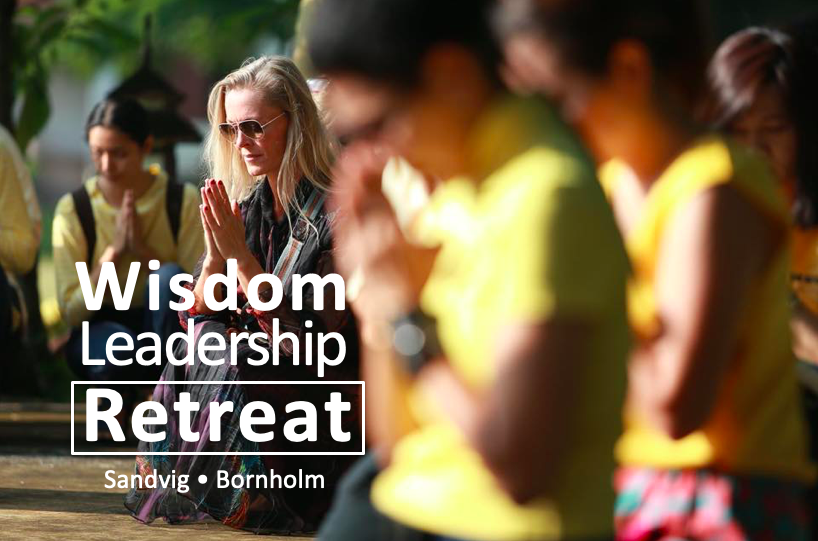 Renew, revitalize and unfold your blossoming purposeful potential. A program designed to provide an enriching and passion-inducing emersion, bringing you greater clarity and intentional actions that serve both the business and your aliveness.
Our 4-day Wisdom Leadership Retreat is set in the beautiful Northern part of the island of Bornholm among raw cliff formations, lush nature and the Baltic Sea, part of the program will take place in nature for a regenerative and full immersion experience.
What is your essence expression? Life and our leadership calls forth a desire to awaken. The world is waking up, and the desire to unfold our full potential, where we serve in the most meaningful and impactful manner, in nourishing and values-aligned communion with others is now the way forward for modern leadership and business strategy.
Wisdom Leadership philosophy is that we can only meet others, as deeply and accepting as we can meet ourselves. Therefore, we first need to work inwards and become self-aware and work with our self-mastery, in order to create real relationships, and real positive impact through purpose, meaning, sustainability, social consciousness and regenerative and responsive economies.
Wisdom Leaders measure success both individually and organizationally in the 5Ps: Passion, Purpose, People, Planet & Profit.
We will explore and expand mindsets and heartsets with the newest science from the modern world, and the Eastern wisdom traditions spirituality, perspectives and tools to generate renewal and vitality.
Dates:  June 30 – July 3, 2021
Location: The Passion Institute, Strandvejen 57, Allinge-Sandvig Bornholm
Day 1  ::  June 30
14.00 – 15.30 yoga & swim from the cliffs
15.30 – 17.00 the hero's journey
17.00 – 19.00 time off
19.00 – 21.00 bonfire, tea and ceremony planning
Day 2  ::  July 1 
9.00 – 10.30 yoga & swim from the cliffs
10.30 – 12.00 lead from purpose
12.00 – 14.00 lunch & time off
14.00 – 17.00 systems thinking and sensing
17.00 – 19.00 time off
19.00 – 21.00 hiking Hammeren
Day 3  ::  July 2
9.00 – 10.30 yoga & swim from the cliffs
10.30 – 12.00 attuning to & facilitating the emergence of change
12.00 – 14.00 lunch & time off
14.00 – 16.00 conscious leadership principles in action
16.00 – 19.00 time off
19.00 – 20.30 purpose ceremony on the cliffs
Day 4  ::  July 3
9.00 – 10.30 yoga & swim from the cliffs
10.30 – 12.00 the purpose journey
12.00 – 14.00 lunch & time off
14.00 – 17.00 activating purpose & wisdom
You and your organization will receive: 
Renewal & revitalisation in a 4 day deep emersion in nature, reflections, healthy habits like yoga, ocean dips, writing, introspection, connection, storytelling and ceremony & methodologies to bring your learning into the organization.
Tools, models and the new narrative to implement change and transformation internally in the organization to drive the new mindset for sustainability, purpose and change-driven conscious leaders.
Strengthening your personal and professional leadership through self-awareness and inner depth – all your relationships mirror how deeply you are able to meet, accept and nourish yourself
Presencing methodologies practised daily during the retreat to set the stage for healthy habits in the day-to-day
Vitality and energy boosting practises, to create well-being, meaningfulness, creativity, innovation and sustained motivation on the level of self, team and organisational culture
Techniques and practise to implementing intuition and emotional intelligence
Increase your resilience, agility, creative & solution-focused mindset to navigate with high success in the VUCA world (volatile, uncertain, complex, ambiguous)
Strengthen your ability to innovate, use creative processes to unlock your own and your team's potential with focus on creating solutions aligned with purpose and the company's North Star

Increase your efficiency, clarity, decision-making, action orientation, concentration and focus on what matters most

Strengthen your agility and flexibility to handle pressure and stress during a hectic, high-performing daily environment
*If yoga is not your thing, you can do trail runs or brisk hiking in the mornings and join the rest of the group for a dip in the fresh ocean.
Price
Private individual price 9.995 Dkr x VAT / USD$1540 x VAT

Organization price per person  14.995 Dkr x VAT / USD$2299 x VAT (with CVR or EIN)
*price includes all leadership facilitation, ceremony, location at The Passion Institute, which is located at a beautiful setting with views of the Baltic Sea and gorgeous Bornholm cliff formations, morning yoga, guided hiking, lunch and water, tea, snacks throughout the days.
*Accommodation is available first come-first served at The Passion Institute, or book your stay at one of the nearby hotels and bed & breakfast partners.
____________________________
It is Easy & Inexpensive to travel to Bornholm:
*The program begins at 14.00, to allow participants to leave Copenhagen the same morning, to arrive at The Passion Institute in time for program start.
Stay at one of our preferred collaboration partners walking distance from The Passion Institute:
Strandhotellet, Sandvig
The Falcon Hotel, Sandvig
Hotel Nordlandet, Sandvig
Tines Gjestehus, Sandvig
The Passion Institute have several private and shared rooms available at 400 Dkr per person/pr night in shared rooms, 800 Dkr pr night for private double room with private ocean view terrace, and you are welcome to pitch your tent for 100 Dkr per person/pr night in our undisturbed back yard with access to shared bathroom/shower and tea kitchen.
Booking
Mail: Sandja@ThePassionInstitute.com
Phone: call +45 42449800 with your name, company name, CVR #, contact details.
Sandja Brügmann, Managing Director The Passion Institute is your leadership facilitator.
About The Passion Institute www.ThePassionInstitute.com
About : Sandja Brügmann is a sustainable leadership, communication & business strategist, educator, international speaker, author and named one of the "world's leadership gurus" by Danish Executive Leadership Association. Founder and Managing Partner The Passion Institute, where she and team serve the global business community to create strong brands and extraordinary leaders with an ambition and focus on intelligent business drivers, sustainability & social-good change.
Sandja advocates for systemic solution thinking & being to drive business to be part of the solution, investing in leadership and organizational consciousness, and a shift where success is measured far beyond financial profit. Her business portfolio includes respected companies like Chr. Hansen, LEGO, Sustainable Brands, Crocs, Spier, ITO EN, Promote Iceland, The Body Shop, Ørsted, IKEA, DIS, Global Fund for Women, Drive Business and University of Colorado Boulder.
Sandja is a certified yoga instructor, shadow facilitator, presence and meditation expert, trained intuitive and she has studied buddhist and Eastern philosophies, shamanic traditions, and is a spiritual ceremonialist. This retreat is a ceremonial and depth personal transformation space, and thus a soul activating personal and leadership development experience.
Sandja is a regularly featured expert in leading international business, leadership, innovation and sustainability media including Inc Magazine, Business Insider, Huffington Post, CBS, Lederne, CSR Magasinet. Finans, Børsen and spoken at leading conferences Sustainable Brands, Natural products Expo, Drive Business, Global Entrepreneurship Week and Women's Leadership Summit.
Refund Policy
Up to 30 days before the retreat 50% refund of total retreat price is given upon cancellation. Within 30 days of retreat, no refund is offered. You are welcome to give your spot to another person.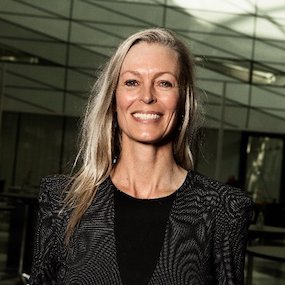 Sandja is one of the few most inspiring thought leaders in conscious leadership and sustainable business strategy that I have had the pleasure to work with within the large global Sustainable Brands community. As a speaker, she moves the audience in an authentic and heartfelt manner, delivering her messages with a combination of passion and intellect that is second to none. She consistently manages to leave the audience with expanded horizons, new tools for self-improvement and actionable takeaways. I selected her to speak at Sustainable Brands Copenhagen, and I would be delighted to have her back on stage anywhere in the world. She comes highly recommended by the entire Sustainable Brands team!
Dimitar Vlahov, Director Knowledge & Insights, Sustainable Brands
I've been really impressed with Sandja's understanding of the challenges of conscious leadership and her conscientious and kind approach to supporting people through change. Sandja has a unique approach to guiding business leaders who are choosing to step up to tackle global challenges in a purposeful and conscious way. Whether they are startups or global brands, her unusual combination of communications and strategy, combined with a true sensitivity to the issues of leadership in a complex world, she is able to hold space for them as a trusted adviser.
Jenny Anderson, Founder We Activate The Future