How Systems Thinking Makes You An Effective Leader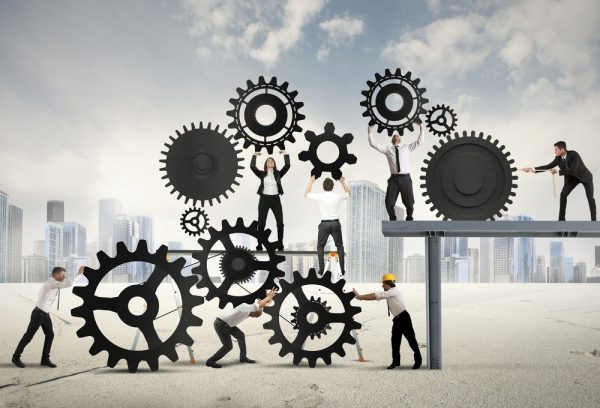 In order for business to be relevant to consumers it needs to be part of the solution to the big challenges we face in the world today. This requires that leaders at the helm of business decisions, in academia and education, politics and society need to learn to see and think in systems, also called visual thinking.
Seeing the interrelated patterns both internally in the organization's financial, social and power flows; and externally, how the business generates value, makes money, behaves in context of employees, community, nation and the world scale will enable leaders to create high performing thriving teams, stay at the forefront of innovation and business acumen, and ahead of the curve of relevance.
Fritjof Capra is one of the world's most distinguished scientists and systems theorists. During the last three decades, a new conception of life has emerged at the forefront of science. It is a unified view that integrates life's biological, cognitive, social and ecological dimensions. At the very core of this new understanding of life we find a profound change of metaphors: from seeing the world as a machine to understanding it as a network.
"A systems view of life is critical today for all professions, because the major problems of our time are systemic problems — all interconnected and interdependent — and they need corresponding systemic solutions. The systems view of life provides the conceptual framework for such systemic solutions."  – Fritjof Capra
This new science of life is now being developed by outstanding researchers and their teams around the world. Fritjof Capra has integrated their concepts and ideas into a single coherent framework – a unique synthesis, which Fritjof is now teaching in his new online Capra Course. I am profoundly excited that we can now offer Capra Courseto small businesses, NGOs, large businesses and academia globally.
Fritjof calls the new conception of life a "systems view" because it involves a new kind of thinking — thinking in terms of relationships, patterns, and context. In science, this way of thinking is known as "systems thinking," or "systemic thinking," because it is crucial to understanding living systems of any kind — living organisms, social systems, or ecosystems. Systems thinking makes us aware of the fact that the major problems of our time — energy, economics, climate change, inequality —are all interconnected and interdependent. They are systemic problems that require corresponding systemic solutions.
How Systems Thinking makes you an effective leader:
Increase the value you bring to business, and to the world
Be at the forefront of Innovation, Change and Creativity
High capacity for resourceful solutions with long-range complex systems vision
Navigate your business and team in a rapid changing environment both politically, environmentally and socially
Form values-aligned partnerships of mutual exponential value both internally in the business, and external partnerships and collaborations, which strengthen resilience and increase agility
Improved efficiency, performance and results through advanced social and power systems understanding
Create effective and scalable solutions to some of the world's biggest challenges
Stay relevant to your consumers, employees, investors, partners
Bring societal value
Read here for more on Capra Course developed by Fritjof Capra and offered to small and large businesses, NGOs and academic programs in collaboration with The Passion Institute and Sandja Brügmann. Contact us if you are interested in learning more.
INSPIRED
by this post?
Sign up for newsletter updates. It's Free!