Virtual Leadership Lab
Leadership Lab focuses on your personal and professional leadership transformation, and is a unique opportunity to develop conscious leadership practices with self-awareness, authenticity and with greater conviction and freedom.
Radical Honesty I Compassion I Self-Awareness I Behavior Change
Leadership Lab is a six months small group format of growth-focused, highly passionate and engaged leaders.
This is a unique opportunity to receive real-time and personal coaching from a sought after and seasoned leadership transformation expert, Sandja Brügmann, in a virtual forum making this opportunity available worldwide.
What to Expect & Your Value
Leadership Lab prioritizes self-awareness based on conscious leadership tools and methodologies. The focus is not on networking, socializing, or giving business advice.
The methods and tools taught, are the emerging new paradigm of business and leadership skillset.
Leadership Lab focuses on context. We listen deeper for the unconscious emerging patterns in the underlying limiting mindsets and beliefs from which the challenges are created and re-created. In doing so, we support members in often permanently resolving issues. We do not, as in most groups, listen to the content of a member's issue. Patterns lie deeper in our subconscious and tend to recreate the same issues with different players again and again, until unlearned through consciousness practises.
Learning to see and engage everything that transpires in life as an opportunity to grow. This requires a mindset of curiosity and a willingness to learn and grow, as opposed to wanting to be right and go into victim mode.
The processes support revealing, healing and unlearning long-hidden blind spots, limiting beliefs and unconscious commitments.
A committed conscious leadership group creates a rare open-minded and open-hearted, trusting and vulnerable real experience, which is a catalyst for radical transformation for all involved.
You can expect to step into radical responsibility and autonomy, providing access to your power and increasing your ability to drive change in your life and in the world.
A commitment to curiosity, objective self-observation and learning over being right.
An openness to giving and receiving feedback – always given from a mindset and intention to help each person further develop.
Leadership Transformation Facilitator
Sandja Brügmann. Read more about Sandja.
Leadership Lab is conducted in English.
2020 meeting dates
Leadership Lab will meet May through October once per month 5:00-7:00pm CET (Copenhagen Time) / 11.00 am– 1.00 pm EST (New York Time). Members agree to attend minimum 5 out of the 6 meetings.
May 12
June 9
July 8
August 12
September 9
October 6
Location
Virtual live sessions via Zoom.
Price
Leadership Lab 6500 DKK x VAT (USD$985.00)
Members who have previously attended a multi-day leadership training or one of our year-long business networks receive a discounted rate of 5000 DKK x VAT (USD$750.00)
Who participates
Leadership Lab is for growth driven workers, managers and leaders, who use business and leadership to drive transformation. Members come from all types of organizations like SME, impact start-ups, multinational corporations and all business functions are welcome.
Most important is that you are curious, open-minded and a lifelong seeker to live your full potential.
Interested?
If you are interested in joining the next Virtual Leadership Lab, please contact Sandja Brügmann via email Sandja@ThePassionInstitute.com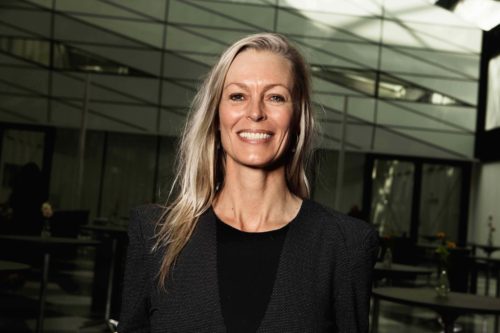 Sandja is one of the few most inspiring thought leaders in conscious leadership and sustainable business strategy that I have had the pleasure to work with within the large global Sustainable Brands community. As a speaker, she moves the audience in an authentic and heartfelt manner, delivering her messages with a combination of passion and intellect that is second to none. She consistently manages to leave the audience with expanded horizons, new tools for self-improvement and actionable takeaways. I selected her to speak at Sustainable Brands Copenhagen, and I would be delighted to have her back on stage anywhere in the world. She comes highly recommended by the entire Sustainable Brands team!
Dimitar Vlahov, Director of Knowledge and Insights Sustainable Brands