Sustainable Leadership Network with an exciting line-up of purpose revolution speakers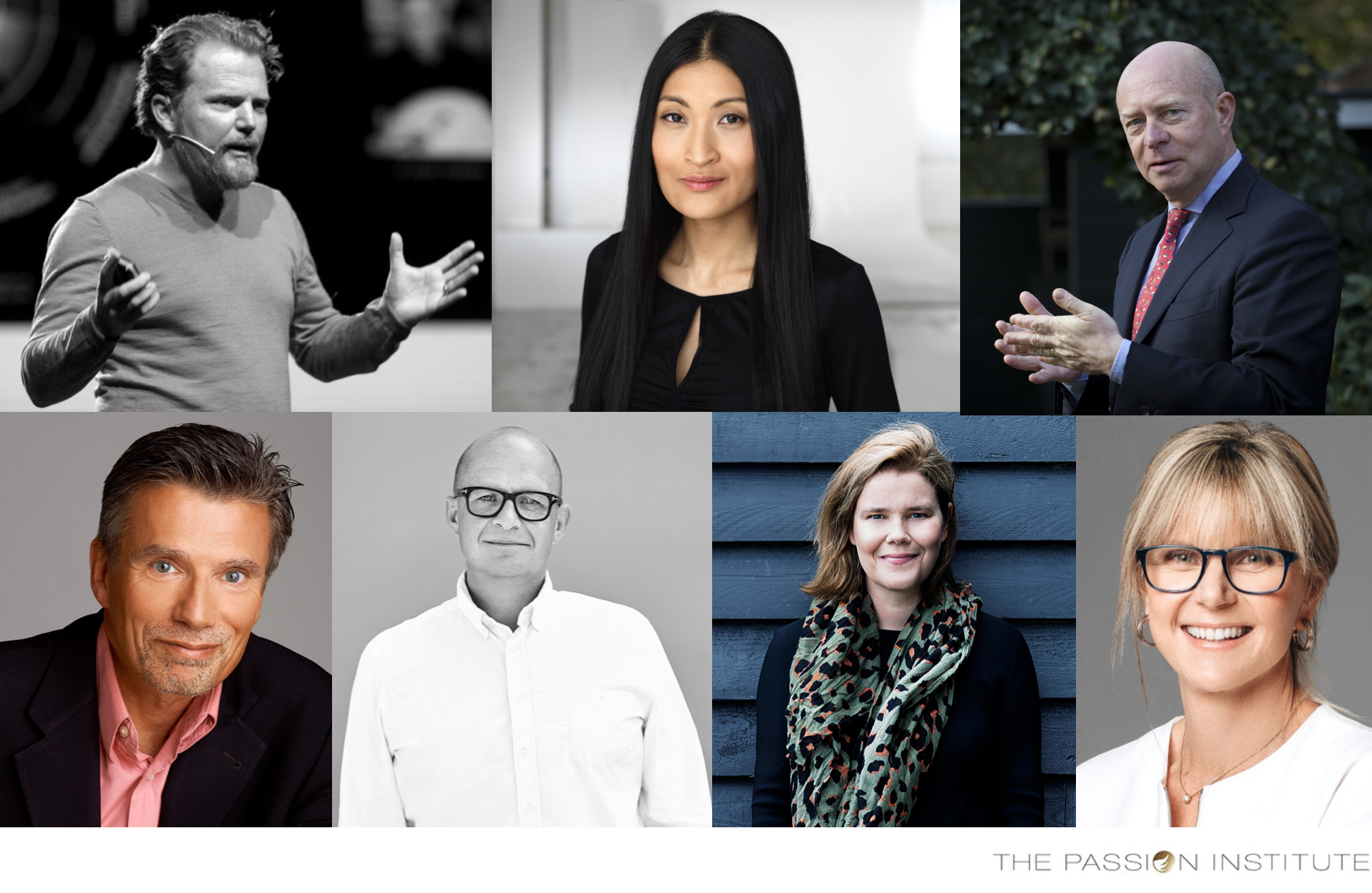 The future of leadership and business calls for sustainable, purpose-driven and values-driven efforts, where success is measured both individually and organizationally on an expanded bottom line – Passion, Purpose, People, Planet & Profit.
In the Sustainable Leadership Network we explore and dive deep into expanding our minds and hearts with new knowledge, perspectives, methods and tools to transform our personal leadership and strategic and innovative business skills. Sustainable Leadership Network is for the most visionary change-agents within the organisations, who use business to transform the world for the better.
We are excited to reveal the speakers and topics for the next quarter in our professional business network based in Copenhagen, Denmark & internationally through Zoom.
(Nov 2020)

B Corp Certification & Radical Interdependence

Marcello Palazzi, MSc, MBA – Economist & serial entrepreneur for human progress brought B Corp to Europe from the US
Lorna Davis has served as President of multinational consumer goods companies for 20+ years, in Danone, Kraft and Mondelez. Global Ambassador for the B Corp Movement. Lorna has been a key leader in Danone's purpose journey and will inform about B Corp certification process from the perspective of Danone, and why she has dedicated her career to the B Corp movement.
Solvej Lee Ørnstrand, Head of Culture & Communication PNO. "B Corp gives us a framework to measure our progress". PNO is the Nordics' largest range of short and long-term trailer rentals.
Jesper Panduro CEO Skagerak, a family-owned company established in 1976 in Denmark will tell us about his personal transformation story related to Skagerak becoming B Corp certified.
Nille Skalts founder of the Nordic B Corp movement, and a partner in the Danish change agency Märk. She is a corporate activist on a mission to accelerate the transition to a regenerative economy and will inform us about becoming certified as a small company.
(Jan 2021)

Can Regenerative Economics and Mainstream Business Mix?

with Daniel Christian Wahl, author of Designing Regenerative Cultures and a sought after international Transformative Innovation consultant. Daniel works in the fertile intersection between education, transformative innovation, futures practice, activism and culture change. His background is in biology/zoology (BSc., University of Edinburgh), holistic science (MSc.,Schumacher College) and design for sustainability (PhD., University of Dundee, 2006). He is a member of the International Futures Forum, a fellow of the Royal Society of the Arts (FRSA), the Findhorn Foundation, Gaia Education, the Global Ecovillage Network.
(April 2021)

The Purpose Revolution

with Dr. John Izzo, a pioneer on employee engagement and social responsibility with his book Awakening Corporate Soul (1994), a trail blazer on shifting generational values when he wrote Values Shift-The New Work Ethic (2000), showed how individuals shape the future with Stepping Up (2014) and now blazing a new trail showing business why a rising class of people worldwide will shape the economy of the future with his latest book The Purpose Revolution (2018). This rising class is not one of nationality, income, race or gender but one that aspires to have a good life while doing good. He has advised more than 500 companies including IBM, Qantas, The Mayo Clinic, Verizon, Microsoft.
Interested in joining Sustainable Leadership Network?
You can find more information on our website
here
Join us by calling 4244 9800 or email Sandja@ThePassionInstitute.com – tell us about yourself and the organization you represent and tell us how you see a good fit. We look forward to meeting you.
Get a taste of Lorna Davis here in her TED Talk: A guide to collaborative leadership.
Meet some of the current members
INSPIRED
by this post?
Sign up for newsletter updates. It's Free!