PassionTalkTV with Sandja featuring Joshua Onysko, CEO & founder of Pangea Organics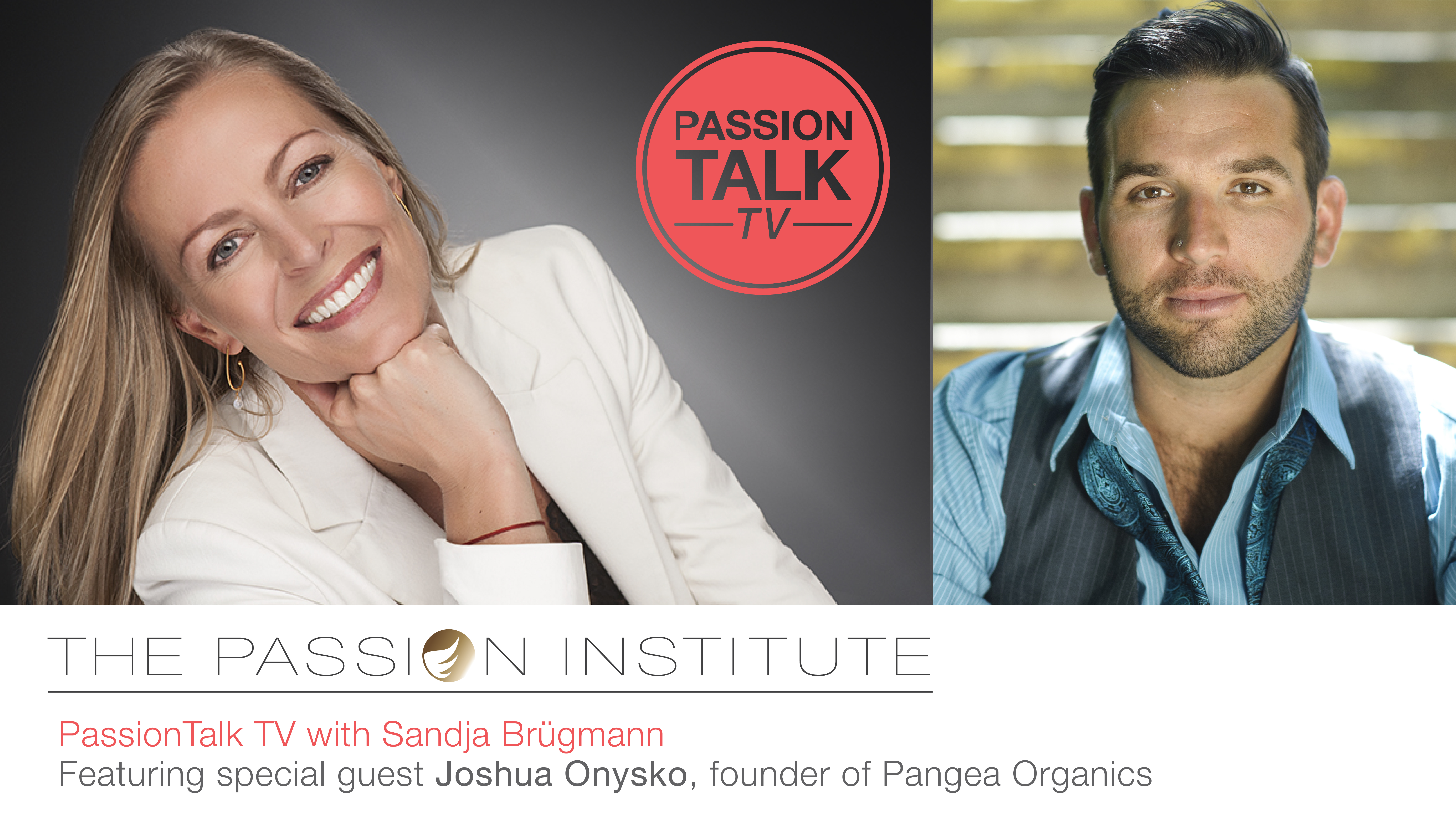 PassionTalkTV with Sandja is an initiative through The Passion Institute, interviewing some of the world's thought- and business leaders on authentic leadership, sustainable and social-good business, conscious capitalism, leadership as service and doing business and living life from passion and purpose – and as a force for good.
I had the pleasure of interviewing Joshua Onysko in his Rocky Mountains Colorado home as the sun was going down and his cats were vocalizing their opinions in the background. Joshua is a long time friend of mine, and he never ceases to inspire me. He shares his thoughts on honesty, continued growth in leadership, finding his passion and purpose in life, and creating a company that allows for others to blossom in the context of driving change through a more conscious capitalistic business model.
I hope you find some good take-aways in this 17 min talk. Please share below what you find particularly inspiring, or share your own thoughts on passion, purpose and leadership. I would love to hear from you.
For more on our special guest Joshua Onysko and his company Pangea Organics visit www.PangeaOrganics.com
Interested in other PassionTalk TV interviews? Go here.
INSPIRED
by this post?
Sign up for newsletter updates. It's Free!