PassionTalk TV with Sandja featuring Mark Nepo, New York Times best selling author, poet and spiritual teacher
Mark Nepo is a New York Times best selling author, poet and spiritual teacher. He has been featured in Super Soul Sunday with Oprah, and he is the featured poet and spiritual teacher in the film The Power of the Heart, currently on world tour.
Mark's new book Inside the Miracle: Enduring Suffering, Approaching Wholeness was just published.
You might think, what does a poet and spiritual teacher have to do with conscious leadership and success in business? So let me explain just briefly how this connects for me. Our inner journey of being broken open, so we can learn to sink into our own real, humble, authentic, feeling selves is the very same journey we need to master in order to become conscious, authentic leaders in our business lives.
The distinction between being one person at work and another person in your private life really doesn't exist. We are one whole person everywhere we go. If we are not able to be authentically ourselves in our business lives, we are on a course that will derail us and lead to disconnect at a deep and devastating level – the level where we will one day wake up and not feel anything – feel entirely removed from the experience of being alive. This experience is the opposite of a passion and purpose connected life. Mark Nepo's own journey is one to be studied and extract your own learnings to support your conscious leadership growth.
Arianna Huffington is on my list of leaders I admire. Here is what she says about Mark Nepo's new book.
'In Inside the Miracle, Mark Nepo gathers almost thirty years of writing, teaching and thinking about suffering, healing and wholeness, drawing on his own transformative experience with illness.  With everyday lessons and hard-earned wisdom, he has given us a beautiful testament to the resilience of the human heart, and a guide to facing life's challenges with strength, grace and gratitude.' — Arianna Huffington, author of Thrive.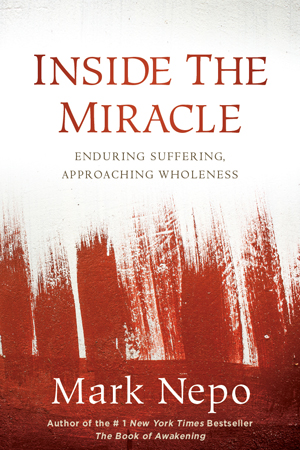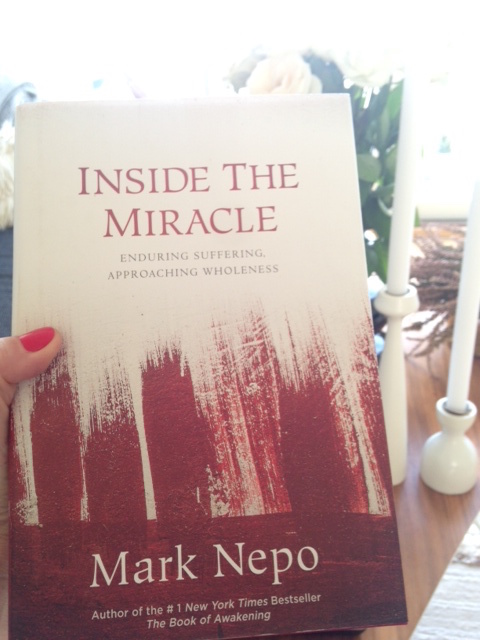 I had the great pleasure to interview Mark Nepo in New York at the New York Open Center during his book launch and ask him his wisdom and perspective on conscious leadership, working from passion and purpose as well as his learnings from his father, and key world leaders Oprah and Arianna Huffington.
PassionTalk TV with Sandja is a The Passion Institute initiative, a combination of short videos and special guest interviews with conscious business and world thought leaders focusing on key topics related to conscious leadership and creating your business and career from passion with vitality and purpose while making a positive social and planetary difference in the world.
The Passion Institute is a conscious leadership and business advisory institute focused on the 5Ps – passion, purpose, people, planet and profit. Founded by Sandja Brügmann, a serial entrepreneur, sustainable communication and marketing expert, international speaker and conscious leadership advisor. Sandja mentors visionary business leaders and entrepreneurs around the world helping people manifest a successful, passion-fueled and purpose-based business life. She has worked with the global business community to create sustainable and social-good change for the past 15 years.
Obs: When you purchase Mark Nepo's book through The Passion Institute. We receive a small commission. We appreciate your support of both The Passion Institute and Mark Nepo's work.
INSPIRED
by this post?
Sign up for newsletter updates. It's Free!