Sustainable Communication Network

As communication professionals, we have an important role to play in driving the sustainability agenda. Combining communication with the knowledge and understanding of sustainability and social business, require capabilities in multiple disciplines and when done well can influence positive behavior change, purpose, motivation and engagement of our various target audiences (consumers, B2B clients), collaboration and supply chain partners, investment communities and internal stakeholders.
In Sustainable Communication Network we will work with new knowledge, perspectives, communication and business cases, methods and tools to increase our creative, innovative and behavior change-directing communication skills to drive brand influence, competitive advantage and financial profits.
Sustainability is a journey from conventional business towards fully sustainable and regenerative business practices that require a 360 degree fully integrated exercise if a company is to move intended strategic efforts towards more sustainable ones. Participants in this network possess a clear intent to use communication as a force for positive change as business drivers.
We will explore areas such as:
Crafting marketing, advertising and communication campaigns that drive key strategic sustainability and values messaging to meet business strategic goals.
Sustainable Communication as facilitation of positive behavior change; embracing opportunity, challenge and change.
Owning and exercising your influence for good towards sustainable and social good, and understanding the sales and business drivers through the lenses of communication.
Purpose-driven storytelling: a multi-disciplinary effort of internal and external tools and methodologies.
Systemic understanding of working with and communicating UN's 17 Sustainable Development Goals – internal and external communication effectiveness.
Working across functions in your organization to ensure integrated efforts and influencing to take sustainability to the next level.
Optimize your organization's sustainability and purpose efforts through internal employee engagement, motivation, well-being, innovation and performance.
Emergent future needs and trends for talent attraction/retention, market shifts and grand movements in consciousness that affect your industry and markets as it relates to successfully driving the brand and sales through marketing and communication.
Using influence for good: Motivation, intention, purpose as motivational factors in using communication channels and skills that drive betterment on a 5P bottom line: Passion, Purpose, People, Planet & Profit.
Understanding world view and psychological development levels to target communication to meet and drive influence with the target audiences.
Mindset shifts: Breaking out of silo world-views. The new mindsets of the future of work and business, and clearing old limiting beliefs.
High Performance and Passionate engagement: Leverage sustainability as a driver for employee and organizational purpose.
Opportunity for members of the network to bring their ideas forward, so we can collaborate on creating a rich learning and relating experience.
Read the article Purpose-Driven Storytelling: 12 tips for Embracing Opportunity, Challenge and Change 
Experts & Thought-Leaders
During some of the meetings, we will learn from and work directly with international and national experts and thought leaders. Topics for 2020:
(February 26) Activate purpose: United Nation's 17 Sustainable Development Goals as a stakeholder engagement catalyst. Stakeholder engagement: Internal and external engagement and brand building with Lena Gaarde, prev. Head of Communication IKEA.
(April 8) Nudging for Positive Change. Behavior design as a tool in your communication toolbox with Kasper Jelsbech Knudsen, PhD Neuroscience & Anthropology, Diversity and Culture Intelligence & unconscious bias expert, Living Institute. 
(June 9) Sustainable Brands Transformation Roadmap: Understanding the sustainability maturity journey from conventional to fully sustainable is key to crafting impactful communication that delivers on the here and now, and drives further sustainability engagement internally and externally with Dimitar Vlahov, Director of Knowledge and insights Sustainable Brands, San Fransisco, CA, USA.
Strategic Foresight: Creating the emergent future through communication.
Corporate Relations & brand influence: Crafting a good sustainability pitch that gets you noticed: International & Domestic Media Relations.
Who participates?
Communications professionals at all levels. The network is for corporate and entrepreneurial leaders, who desire to actively engage with the other members in the network and co-create a learning-rich and expanding experience for everyone. Members are from all industries and typically have one of the following functions: Corporate Communication, PR, Sustainability, CSR, Public Affairs, Journalism, HR, People & Culture, branding, advertising, professor, researcher in academia, and marketing professionals.
All business functions are welcome as sustainable leadership needs to be a systemically integrated aspect in all facets of leadership, business and consumption – communication is a key method for ensuring behavior change.
You can also participate remotely
We offer remote participation in this network through our online classroom for anyone living outside Copenhagen, who are unable to attend in person, but interested in partaking in the learning and building professional relations with other sustainability-driven communication professionals. You are able to engage with the network, ask questions and offer insights during the actual networking events.
In between the five annual networking events, all group members are assigned a smaller *tribe*, a self-organizing group that meets between the networking events.
Values and Output
Inspiring & Implementable: Inspirational and practical content at the pioneering edge of sustainable leadership, communication design and social & positive impact.
Becoming Future-Fit: Practical and actionable knowledge, tools, communication and branding cases to implement actions today in order to drive your leadership and the business successfully in the complex future context.
Passionate & of like-Intent: A network of likeminded ambitious, passionate, force for good communication professionals sets the stage for collaborative problem solving, co-learning and partnerships.
International culture & Perspective: International perspectives with expert speakers at the leading edge of sustainability, communication and leadership from across the world, as well as from our local pool of Danish-based experts – participants are both Danish and international communication leaders.
Challenge your mental models: At each network meeting, your network director will guide you through processes to expand mindsets and disrupt limiting beliefs.
Level-up your leadership: All participants are courageous and focused on their personal leadership growth as an integrated part of becoming the best versions of themselves, a driven learning environment that motivates you to level up your own game.
Out of silo thinking: Communication professionals from corporate and entrepreneurial organizational structures across industries ensure we support a move away from silo thinking into a mind-expanding, solutions generating understanding. Sustainability requires systemic change.
Tone & Methods
Conscious, supportive Communication: We expect a positive, supportive, respectful, kind and loving tone and behavior.
Strong relationships: Triad smaller working groups between network meetings ensures an easier formation of strong relationships.
Facilitator and your Network Director
Sandja Brügmann. Read more about Sandja.
The Network is conducted in English.
* Members of the network, who work primarily in a Danish context will be accommodated through smaller group reflections, Tribes between networking meetings, and knowledge sharing as pertaining to your focus area – and in Danish as needed.
Network meeting dates 2020
Kick-off February 26 – your membership is for a year. All network meetings 2.00 pm – 5.00 pm (Copenhagen time)
February 26, 2020
April 8, 2020
June 9, 2020
August 20, 2020
November 17, 2020
Location
We will meet in the center of Copenhagen, and at various member organizations.
Price
20.000 DKK (+ VAT) includes annual membership of 5 network meetings.
18.250 DKK (+ VAT) for Danish members participating remotely from outside Copenhagen.
USD$2700 (no VAT) for members participating remotely from international locations outside Denmark.
Interested?
Contact us to learn more, and tell us about yourself, your values, intentions and how this network is a good fit for you. Contact us via phone 4244 9800, or email Amilija Brügmann at Amilija@ThePassionInstitute.com
You may also be interested in one of our other professional business networks:
Wisdom Leadership Network for the change-makers facilitating change within the organizations and society through personal leadership development, working with purpose and redesigning work and organizations fit for the future. (All career levels)
Sustainable Leadership Network is for top leaders driving sustainability and purpose at the core DNA of business strategy. (Director to CEO level)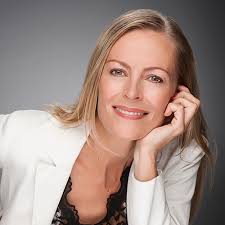 Sandja is one of the few most inspiring thought leaders in conscious leadership and sustainable business strategy that I have had the pleasure to work with within the large global Sustainable Brands community. As a speaker, she moves the audience in an authentic and heartfelt manner, delivering her messages with a combination of passion and intellect that is second to none. She consistently manages to leave the audience with expanded horizons, new tools for self-improvement and actionable takeaways. I selected her to speak at Sustainable Brands Copenhagen, and I would be delighted to have her back on stage anywhere in the world. She comes highly recommended by the entire Sustainable Brands team!
Dimitar Vlahov, Director of Knowledge & Insights Sustainable Brands