Invitation to Change-Agents: Wisdom Leadership Network
Transforming business, society and self. In Wisdom Leadership Network we will explore and dive deep into expanding our minds and hearts with new knowledge, perspectives, methods and tools to self-disrupt and transform our personal leadership so we can use business and our leadership to drive transformation and change in the world.
The future of leadership and business calls for purpose-driven and value-driven efforts, where success is measured both individually and organizationally on an expanded bottom line – Passion, Purpose, People, Planet & Profit.
Below is a video where Sandja Brügmann, CEO The Passion Institute, shares her vision and the purpose of Wisdom Leadership Network.
What value can Wisdom Leadership Network give you?
Growth Mindset: Methods to maintain a developmental mindset, and specific tools to lift you and others out of a fixed mindset
Lead the emergent future: Understanding the key emergent needs for future leaders
Becoming Future-Fit: Practical and actionable knowledge, tools and business cases to implement actions today in order to drive your leadership and business successfully in the complex future context
Transformational: Developmental both personally, and as a change-agent for a better future
Passionate & of like-Intent: A network of likeminded ambitious, passionate, force for good leaders sets the stage for collaboration and partnerships
Challenge your mental models: At each network meeting your network director will guide you through processes to expand mindsets and disrupt limiting beliefs
Level-up your leadership: All participants are courageous and focused on their personal leadership growth as an integrated part of becoming the best versions of themselves. This drive and learning environment will motivate you to up level your own game
Out of silo thinking: Leaders from corporate and entrepreneurial organizational and leadership structures across industries  ensure we support a move away from silo thinking into a mind expanding, solutions generating understanding
For more insight about Wisdom Leadership Network click here
If you would like to become a member, you can contact us via email Sandja@ThePassionInstitute.com to receive the program and price. Write a few sentences about why this network is attractive to you and how you can contribute
---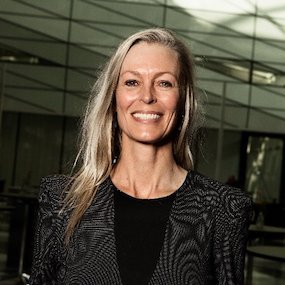 Sandja Brügmann is founder and Managing Partner of The Passion Institute, where she and her team serve the global business community to create strong brands and extraordinary leaders with an ambition and focus on intelligent business drivers, sustainability and social-good change.
You may also be interested in looking into our other professional business network:
INSPIRED
by this post?
Sign up for newsletter updates. It's Free!