Can regenerative economics and mainstream business mix?
Business leaders often face the dilemma that without a change in the playing field and in the rules of engagement there are limitations to transforming the game.
How do we move away from the outdated degenerative patterns of a zero-sum game of winners and losers, in which "winning" is a short-term "success" because we are degrading the patterns that sustain life on Earth?
How do we move towards patterns that are truly regenerative by design which change our "game" towards the win-win-win patterns by which life has created conditions conducive to life for 3.8 billion years?
This is the focus when Sustainable Leadership Network meet next on January 20, 2021 where Daniel C. Wahl, Transformative Innovation consultant, author of Designing Regenerative Cultures and an international background in the fertile intersection between education, transformative innovation, futures practice, activism and culture change. His background is in biology/zoology (BSc., University of Edinburgh), holistic science (MSc.,Schumacher College) and design for sustainability (PhD., University of Dundee, 2006).
Daniel will address these questions offering a series of insights from ecosystems science and complexity theory, which show why we urgently need to rematch the scale and patterns of how we meet human needs with the scale-linking and health-generating patterns of life as a planetary process upon which we depend for our survival.
Daniel will introduce a series of frameworks, questions and examples that can help us gain a new perspective on how incremental and transformative change can happen simultaneously.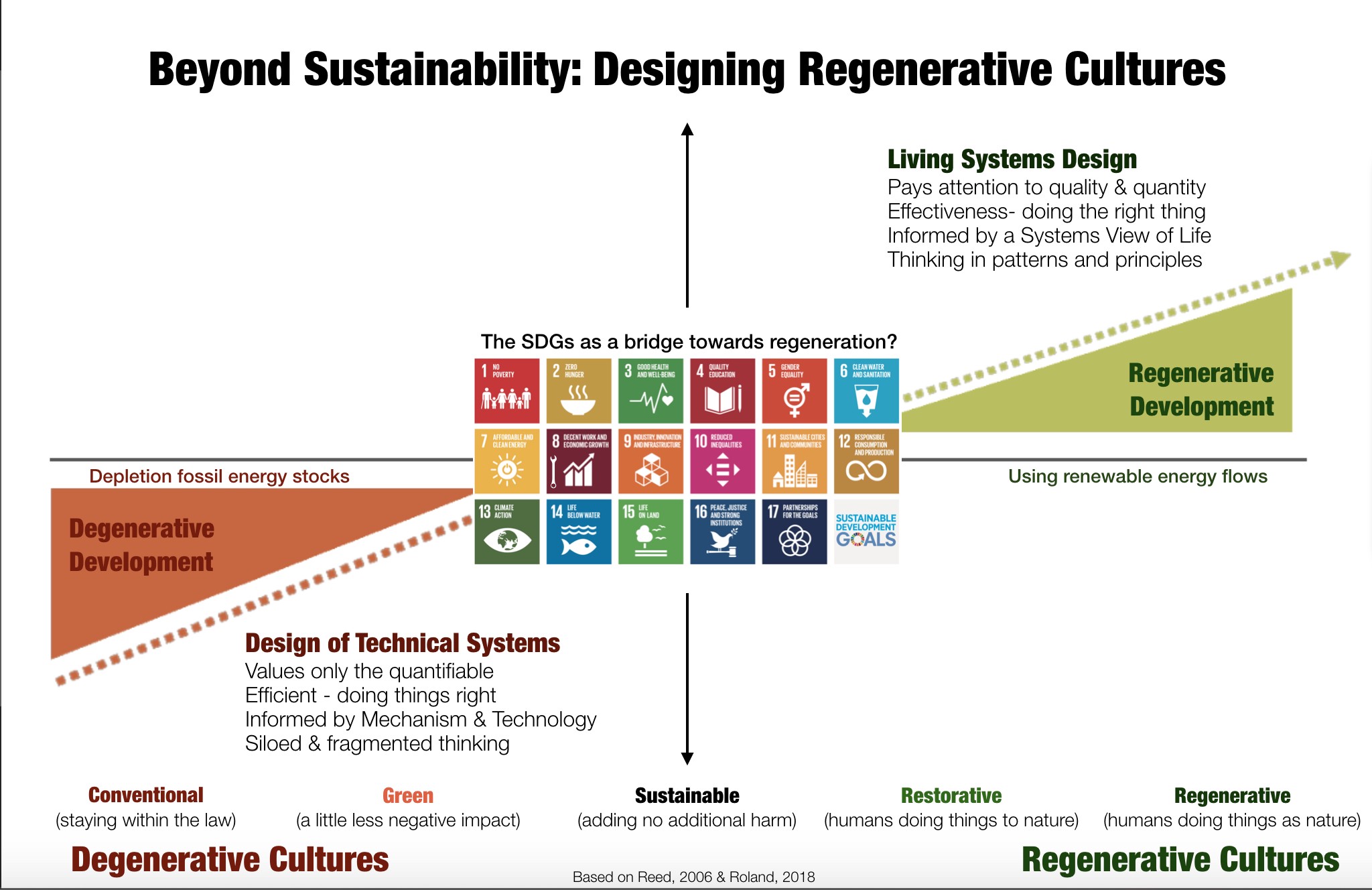 Interested in joining Sustainable Leadership Network? Contact us by email Sanjda@ThePassionInstitute.com or call 42449800 and tell us a bit about your work in these areas, and why you and your organization is a good fit with the network.
Sustainable Leadership Network is for top leaders driving sustainability and purpose at the core DNA of business strategy.
INSPIRED
by this post?
Sign up for newsletter updates. It's Free!