PassionTalk TV with Sandja featuring Baptist de Pape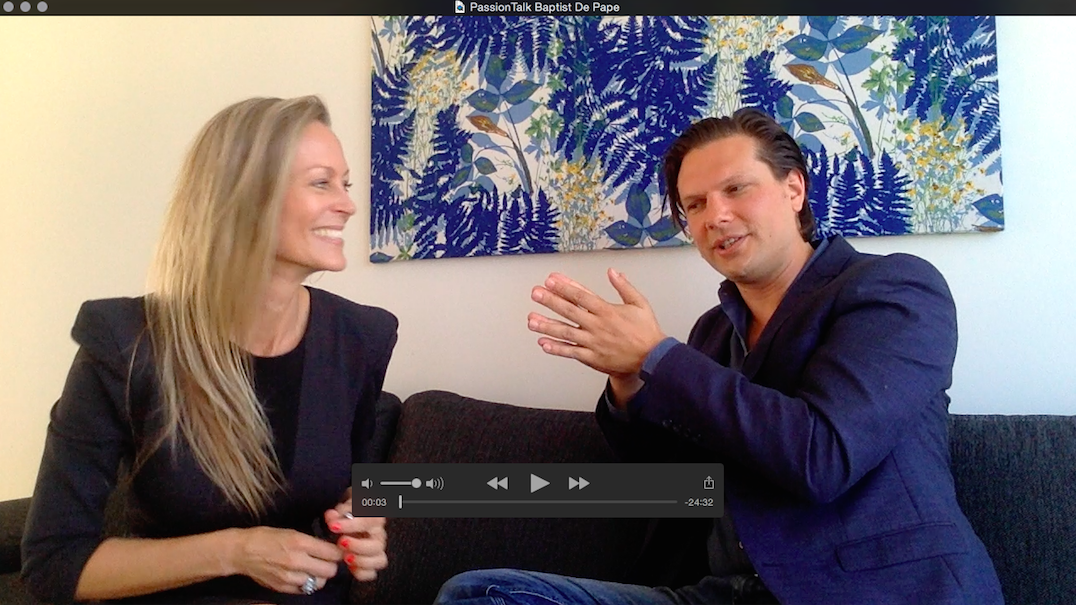 I had the great pleasure of having Baptist de Pape on PassionTalk TV to share some of his wisdom and findings on the power of the heart, and living and doing business from this place. Baptist de Pape is the creator of the film, The Power of the Heart and a book by the same title now available in 80 countries.
His personal journey of disconnection, yet by all modern standards, a successful attorney career in Amsterdam, to finding his purpose and becoming a film maker about the heart collaborating with an amazing star cast of thought- and spiritual leaders like Paulo Coelho, Dr. Maya Angelou, Jane Goodall, Deepak Chopra, Isabel Allende, John Grey, Marci Shimoff, Gary Zukav, Dr. Michael Beckwith and many more.
"You can only be successful if you work from your element, your passion and authenticity." – Baptist de Pape
INSPIRED
by this post?
Sign up for newsletter updates. It's Free!